Horoscope for September 2017 for Taurus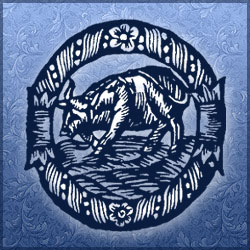 Horoscope for September 2017 leaves Taurus representatives the right to decide what their next four weeks will look like. You can afford yourself to sit back and do nothing, only occasionally remembering that you have been planning to achieve success. Or, as your second option, you can safely take up on new ambitious projects, the implementation of which will make you face only short-term achievements. Isn't this a good enough reason to return to the first scenario of your September life - to a complete abandonment of any initiative in favor of pleasant idleness?
The personal life of Taurus representatives in September is not expected to be subjected to any serious tests. You, as always, will continue to communicate with people that you are dear to you, and you won't also give up on establishing new acquaintances (especially with the opposite sex). If you do not have a constant second half, be prepared that September will gather around you an army of enthusiastic admirers. Everyone showing some in interest you, will have a significant chance to get closer to you. At the same time none of these admirers, who have appeared in your September life, won't cause your heart bounce with thrill and excitement. The beginning of September will force married Taurus representatives to address another important family matter. It is quite possible that you will be discussing the future of some of the younger family members (for example, at the beginning of the school year you'll decide to change the school for your child, being tired of tolerating a disloyal attitude of the teachers there).
The professional life of Taurus representatives in September is not expected to be filled with any fundamental changes. Of course, only in case you don't try to artificially create around you any kind of change. Are you tired of your old job post? Well, you can always look for another one. Though stars do not recommend you to act straightforwardly Unless you have a suitable alternative, there's no need to leave your current job, there's no need to doom yourself to a constant lack of money and to the state of insecurity. If you self-employed, stars also recommend you to refrain from rushing into anything. Yes, your business is not developing as rapidly as you would've wanted to, but even that does not mean that you have to put yourself at an unnecessary risk! Do not trust people, who will offer you some financial venture, do not get fooled by their stories about some beautiful life. Hold tight to the "actual bird" in your hand (that is, your current financial situation), and let phantom "proverbial two birds in the bush" fly away!
September is not expected to subject the well-being of Taurus representatives to severe tests. A few times you will be on the verge of falling a victim to seasonal flu, but eventually your strong immune system will pull off a victory in this fierce battle. In short, stars do not predict any specific cause for alarm concerning the health aspect of your life, meaning that you can safely continue your path towards beauty and healthy body.
Horoscope for September 2017 for each zodiac sign
Horoscope for September 2017
Horoscope for September 2017 for Taurus