Horoscope for September 2017 for Leo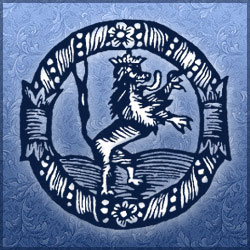 Horoscope for September 2017 promises Leo representatives tranquility, confidence in their future, and other positive emotions. The main thing that you will be clearly aware of at the beginning of autumn is that you are completely satisfied with yourself and with everything happening around you. You will be thankful to Lady Fate, that constantly spoils you with expensive gifts, and also to all those people, who have helped you to open up new horizons.
The personal life of Leo representatives at the beginning of this fall is not expected to bring any specific concerns. You will continue to implement your reform plan launched in the recent past with equal precision, incredible calm and well-thought pace. If your main goal is to find a decent second half, September will make sure that there's no one and nothing preventing you from meeting a very decent person. Neither you, nor your new romantic passion won't even try to hide the fact that at this point both of you want to start living together. Chances are high that you will indeed create a cozy family "nest" at the end of September. Married Leo representatives will also get a chance to fully enjoy romance at the beginning of autumn. You and your significant other will discover in each other previously unexplored features, and then, having studied them deeper, will be surprised that these qualities bring you even closer together. This means your couple will establish new common interests and hobbies, to which you will devote all your spare time, distracting yourselves only to plunge into sweet talks into each other's arms.
Leo-employees in September are expected to experience a great success in moving their career to new heights. Major personnel changes occurring at your work place will contribute to your career development. Once a new boss comes to power (a rather arrogant and overbearing person), almost the entire department will be at risk of getting fired (everyone, except you, since your new leader will take a professional liking in you at first sight). Only this person can decide what position to assign you to (but before that, this position "will be freed" from the person, you've used to see as your faithful companion). Leo-businessmen can also expect a large-scale success in September. This will become possible as soon as your previous financial investments yield first results.
September will make Leo representatives feel satisfied with the state of their health. You will avoid seasonal colds, and you'll experience the non-intrusive signs of fatigue quite rarely. You will experience a complete satisfaction with yourself, causing an aggravation of your old illness (though there's no need to worry, only your good old "star fever" is in question, which will periodically collide with your life and become a noticeable part of it).
Horoscope for September 2017 for each zodiac sign
Horoscope for September 2017
Horoscope for September 2017 for Leo