Horoscope for September 2017 for Cancer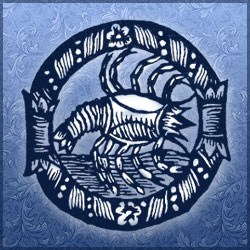 Horoscope for September 2017 is not expected to bring Cancer representatives any surprises. Finally, your life will follow a more or less balanced path, and all the problems of the past month will gradually disappear. You will become much calmer and more confident in yourself, and a dreamy smile will shine upon your face a lot more often. Yes, once the troubles vanish, you'll set a new ambitious goal and will think about different ways of achieving it as soon as possible.
Building their personal life in September, Cancer representatives will strictly follow their previously outlined path. If you have already taken the first steps to get closer with someone special, the beginning of autumn will make you behave even more persistent in persuading that person that you've been literally made for each other. You'll be rather generous considering beautiful courtship and "romantic gestures", and your appearance will scream with great refinement. As a result, the heart of your sweetheart will not withstand such persistence. You will hear "Well, let's try to start a relationship," and then your interest in this person will significantly weaken all of a sudden. If you are already married, September will force you to fork out for gifts for your second half. Your marriage partner will diligently show the offense for the unfortunate incident that you've allowed yourself to happen last month. Dreaming of forgetting about the incident as soon as possible, you'll clearly show that you are the perfect wife (or husband), and therefore, worthy of forgiveness. Gradually, the peaceful atmosphere and balance will be restored in your family life, and you'll decide that from now on you will act a lot more cautiously.
The financial and career aspects of Cancer representatives in September will be marked by balance and stability. If you work for a company, you'll devote most of the time at work to the discussion of news in the lives of your colleagues or to the criticism of the appearance of your new boss. The person, leading your team, will not only visually make a very strange impression (this person will belong to the category of people, who have "huge packs of rats in the attic"). Cancer representatives involved in their own business are not expected to experience in September any dismay concerning the future of their business. You will remain in full confidence that a high-ranking person, whom you've met not so long ago, will not let you go bankrupt or run into any other kinds of problems. However, stars do not recommend you to fully rely on this patron! There's always a risk that this person might suddenly turn against you or lose the leadership positions.
September of 2017 is expected to have a very positive impact on the health aspect of Cancer's life. You will stop experiences dizziness and everlasting stress, and your nervous system will gradually return to normal. The only trouble that threatens you at the beginning of autumn is a brief cold, that you'll manage to fight off using folk remedies.
Horoscope for September 2017 for each zodiac sign
Horoscope for September 2017
Horoscope for September 2017 for Cancer