Horoscope for September 2017 for Aries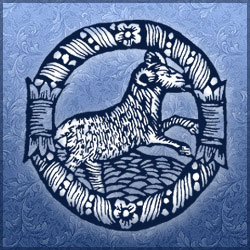 Horoscope for September 2017 warns Aries representatives that their lives are about to be exposed to not the most quiet period. You will be forced to eliminate a whole heap of problems, each of which will require huge effort from your end. Not looking back and trying to find the reasons for these difficulties, you will gradually eliminate everything that disturbs your usual peacefulness.
The month of September has prepared particularly many tests for Aries representatives related to their personal lives. If you are single, and don't mind starting a new romantic relationship, be prepared that the beginning of this fall will at first present you with a very interesting acquaintance, and then will shower you with a rather serious disappointment. So, what are the reasons for you to feel sad? The person, whom you allow to get too close to you, will turn out to be an utter scoundrel (they usually say about these: "no shame or sense"). Be careful, since your new passion can cause you a great heartache, after which you will no longer believe that true love actually exists. If you are married, September has prepared for you a different kind of trouble. You will have to worry a lot about the health of your second half. When your marriage partner recovers, you will give yourself a promise that from now on you'll be more sensitive and careful towards your beloved one. You won't let your marriage partner way too long to notice a new change in your behaviour. The first thing you'll do, is completely give up on throwing unfounded accusations and generating hysteria. Noticing that the atmosphere of peacefulness and calm has finally settled in your home, your beloved one will immediately feel much better.
September will force Aries-employees to decide how to organize their future career. It is quite possible that your place of work in the early autumn will resemble a strange play with not very talented actors. Someone from your colleagues, determined to save themselves from being fired, will try to arrange a plot against you, but they will fail so badly, that you'll quickly "see through" the dirty schemes of your competitor. No, you won't be kicking back! On the contrary, you'll act as a very humane and educated person (for example, you'll put in a good word for your colleague, giving him or her an opportunity to continue to be a part of your team). The month of September will make self-employed Aries representatives also plunge into a fierce competitive fight. Unfortunately, you'll have to pay dearly for your victory. First of all, you will have to fire people, who have been working against two sides simultaneously, leaking information about your company to the enemy camp.
The well-being of Aries representatives will directly depend on the amount and difficulties of all their September issues. You will feel good exactly when all the troubles around you are at their minimum. However, when Lady Fate stars landing upon you one blow after another, you will experience the strongest lack of inner energy and strength, comparable to the agonizing thirst that cannot be eliminated by any means.
Horoscope for September 2017 for each zodiac sign
Horoscope for September 2017
Horoscope for September 2017 for Aries