Horoscope for September 2017 for Aquarius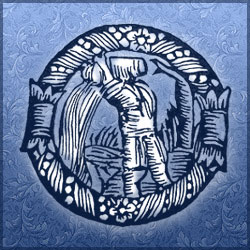 Horoscope for September 2017 promises Aquarius representatives a period of great victories, memorable meetings and endless positive emotions. The beginning of autumn will be indeed filled with success in all aspects of your life. Rejoice, enjoy, and be proud of yourself, because you've deserved it!
September will eliminate all difficulties and issues in personal lives of Aquarius representatives. In many ways, this will be the result of your personal efforts, but on the whole all the events will happen not without a lot of luck. So, if you have been dreaming of starting a passionate romantic relationship, the month of September will hardly force you make any effort in this direction. The only thing you need is to appear at the right time and at the right place, where your fateful meeting is about to happen. The person you're going to meet, will possess extraordinary harmony of external and internal beauty (that is, will be almost a perfect match to your soul mate). If you are married, be prepared that September will bring you a wonderfully pleasant gift. This will turn out to be the return of romantic evenings and affectionate feelings into your family life. The decision to revive your marriage will belong to your second half. You will only have to give "the green light" for taking part in unforgettable "romantic outbursts" or for going on a trip, that your marriage partner will plan and organize. In short, your home will once again be filled with a wonderful harmony (not surprising, that people visiting you, will feel explicit envy towards you).
Aquarius-employees will perceive this September as a very expensive gift. Your career will start developing rather suddenly, and you will finally be able to hold a position, that seemed unattainable to you for quite a while. In addition, your professional credibility will significantly raise, which will eventually lead to the increase of your income level. Assessing your September 'capital', you'll be happy to realize that this money is more than enough for making a very expensive purchase. The month of September will make Aquarius representatives involved in their own business treat their business projects in a new way. You'll understand that your business is not developing only because you haven't implemented any innovations into your enterprise for quite a while. Once you make the final decision, you will immediately rush into re-arranging your staff (from now on your staff will consist not of gray-haired retirees, but of young, energetic people, full of fresh ideas and creativity).
September is not expected to a sever test of strength for the health aspect of Aquarius' life. Your well-being will be consistently good, and your emotional state will not get lower, and will remain at the highest point. In short, you will not find out what depression or seasonal colds are. The only thing you should take care of in advance is your diet, that you're recommended to fill with vegetables and fruits on the verge of prolonged chilly weather.
Horoscope for September 2017 for each zodiac sign
Horoscope for September 2017
Horoscope for September 2017 for Aquarius