Horoscope for May 2015 for Leo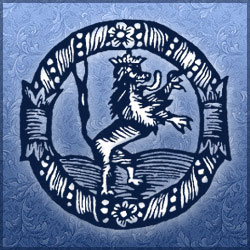 In May 2015, the Leo must understand one simple truth: if an ideal exists in the world then it is he, while all the other people are not perfect and therefore have the right to errors and shortcomings. Agree that not everyone is so lucky to be born beautiful, intelligent and charming as you are, so it is pointless to put too high of a bar in front of others, so above their heads that they cannot even jump for it. Do not argue with a partner because of the fact that he did what he wanted, but not as you expected. Singles Leos should be waiting for an interesting month full of dating, meeting and irrepressible flirting. The representatives of this zodiac sign will not miss their chance to compete using the natural abilities of a seducer! You will enjoy a passionate period, rich in romantic gestures of love and emotions. However, luckily for you charmed princes and princesses, you are now determined not only for entertainment and fun, but also for building a far-reaching relationship. If Leo's partner has not disappeared from the horizon after the first night spent together and continues to provide tokens, then the king of beasts should seriously consider him as a life partner. You will go to great lengths in the desire to get into the network of a particular person, so the horoscope does not advise other people to get between Leo and his love. If all literary heroes belonged to this predatory sign, the books would have been an order of magnitude shorter. The first page is the main character destined to fall in love, on the second page the hero obliterates her guardians, fascinates her parents and intimidates opponents, and in the third chapter we read about a joyful wedding. You will not breed a new direction of philosophy or have many hours of reflection, instead preferring to just go and throw brute force to get the desired life.
The Leos who are already bound by ties of love will hide sharp claws and pretend to be pet kittens in May 2015. Your significant other will want you to caress and comfort her, so that the burning of the eyes towards cute little members of the opposite sex in a radius of 20 meters will be perceived as a desecration of the hearth. You can be forgiven if you dislike shopping, do not miss your favorite football teams, watching them while being unshaven and only in socks, snack on pickles and chocolate all at once, but adultery is unforgivable. The Horoscope asks his proteges to consider that flirting and fantasies are also added to the infidelity charge and punished to the fullest extent of the law, without taking into account extenuating circumstances. For this reason, if the Leo on the street saw a leggy model and tried to accidentally capture a passionate kiss, he should quickly pull out from the operation and skedaddle himself in an unknown direction. Otherwise, his lawful lover will give him such a scandal later, after which even the girls in advertisements will become sickening to watch.
In late spring, the king of the beasts will have to prove his superiority over his colleagues. Otherwise, it will be very difficult to bring the necessary projects to their logical conclusions. Try to demonstrate competence and rich experience in the maximum of business affairs. Remember that it is better to give an answer later than pronounce the first nonsense that came to mind. May is favorable for the completion of old cases, as well as for opening new horizons. The main thing is that you should expect from life only the good. Treat change as a Christmas gift in a beautiful box with bright packaging, within which hides something certainly desirable and pleasant. If you look at future events as a time bomb, then get your head will explode and chaos will envelop you. Our inner perception forms the surrounding reality and the fact that Leo thinks in extreme measures leads to the fact that the pessimism in your head can turn unprecedented success into a resounding, unprecedented failure. To avoid problems, analyze your every move, squeezing the brain like a lemon and considering the situation from all possible sides. This month, the Leos will have to play by the rules. So if your company's charter stipulates that employees must walk in brown shoes and a green tie and in the lobby step only on the white squares and avoid the black, it means that you need to do so too. In any attempt to cheat or to cheat fate, fate will severely punish the disobedient. If you do not want to be blacklisted by Ms. Fortune to have it turn into a Misfortune, then do not attack enemies from behind. Leo has enough power to defeat rivals even if meeting them face to face. Victory that is clean and admirable is worthwhile. In May 2015, breathe deeply and do not pay attention if a passing wind blows into your life. You are able to fill the ship with gold, regardless of the weather!
Horoscope for May 2015 for each zodiac sign
Horoscope for May 2015
Horoscope for May 2015 for Leo