Horoscope for May 2015 for Cancer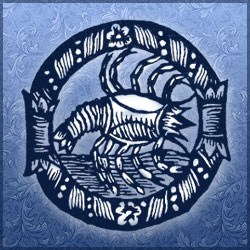 In May 2015, the Cancer will be fed, groomed, and quite pleased with himself, but with the people around them - not very. The representatives of this sign may think that relatives are not providing him with enough at the end of spring, while colleagues and friends conceal a piece of life benefits. This is most clearly manifested in the love relationship, as it is in this field that you are determined to scream, growl and demand attention, affection and care. The Horoscope advises people stop balancing the debit with credit in those cases when it comes to feelings, because the right balance here simply do not exist. Here's how you will argue now: I kissed him in the evening twice and he kissed me in the morning is just one, but he brought home a loaf of bread, but yesterday I brought 2 kilos of potatoes, which is heavier. Conducting such calculations is absolutely useless, because the numbers in this case can only tell that you have a great memory, the ability to remember every trifle. Not the best kind of memory either. Better brew yourself a cup of coffee, sit out on the couch and consider what actions were committed by your loved one to please you. Surely, the Cancer will realize what their life partner brings to their lives and the many warm positives that they need to appreciate, praise and grow. Do not focus on the minor things and nuances, even a crumb of bread can ruin sleep, if you give it too much importance. Get up, find an irritating speck, whisk it to the floor and lay down to sleep, forgetting about this unpleasant incident once and for all! Appreciate your mood and do not let woes that are not worthy of attention spoil it!
In May, the Cancers may face displeasure of relatives and close friends. The reason is that the representatives of this zodiac sign are always aware of what you need to hang curtains in the living room, what gift to buy on the 60th anniversary of Aunt Piper and where to go for a vacation in the summer. As a rule, the surrounding people will see not the decision-making process, but the final result which often hurts them, since they were not involved. Try to understand that collective projects require collective solutions and even the fact that you can list the names of all family members on greeting cards does not justify that you have chosen a common present alone without consulting the rest of the family. Do not ignore other people's opinions and do not break the chain links which make a powerful clan out of relatives. In late spring, the Horoscope advises to avoid omissions and ambiguous expressions. Otherwise, trifling offenses and rude remarks can develop into a blood feud. The Cancers should immediately call a person out for a frank conversation. Do not let negativity freeze in the shower, because then you will need much more power to scrub it away.
In May 2015, the Cancers will certainly find their professional life appealing. This month there will be nothing that you so dislike, like hectic activity, force majeure, linings and office storms. Finally, order and peace come into your world, allowing you to sort paper, thoughts and actions. In late spring, you can clearly tell where life paths are opening and what happens in the future if you pull a particular thread. That means that you yourself become a master of your own destiny. The Horoscope predicts that individualistic Cancers will achieve greater success than collective ones in this period, so do not be alarmed if you find yourself with a lack of adherents. Let the people not believe in your idea, as long as you believe in it yourself - then the highest peaks are no longer unattainable. It is well known that great things are best accomplished with a big team, but because the world is changing dramatically, it is individuals whose names will remain in history. Do not be afraid to break away from the majority and go your own way. If at the end of the month the Cancer feels that too many obstacles stands in his way and instead of going forward he has to batter his head against a stone wall, then it stands to moderate the agility of your career. No need to go against the circumstances now, filling bumps and bruises as the result is not worth it, and you'll spend more funds on bandages and psychologist than the entire profit from the project. In May 2015, choose the right goals and do not knock a long time in the same door!
Horoscope for May 2015 for each zodiac sign
Horoscope for May 2015
Horoscope for May 2015 for Cancer