Horoscope for May 2015 for Capricorn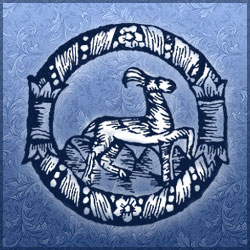 In May 2015, Capricorn will be calm, friendly and optimistic at first glance. However, before us is a case when the saying "the still waters run deep" justifies itself by 100%. A representative of this zodiac sign can cheerfully jog, get hired for the most complex projects, spend the evening away with friends over a glass of beer, but cockroaches the size of a calf will occupy the entire space in his mind. Your main difference from other people is the ability to control your behavior and not get bogged down on others, even when the end of the world seems to be a welcome relief from all suffering. If misfortune has fallen a Capricorn and he is indifferent, relaxed and quiet, it does not mean that the poor heart was sold on the black market and now the body lives without this important organ. It means he just masterfully hides his feelings. What your natural reticence does not allow you to share with your loved ones strongly eats away your nervous system. When you erred, you rather sit in a dark corner and start to gnaw yourself crunch by crunch, until not a pitiful crumb will remain of your self-esteem. Remember, just like alcohol eats away the liver, eating yourself destroys your self-confidence. Without this quality a man is on a straight road to failure!
In this month of love you will feel like a mustang - wild and freedom-loving. Capricorns will not tolerate questions like: "Where were you? Who was that? Why do you smell like perfume?" Even if you spent the entire evening in the office, balancing debit with credit, in response to jealous questioning you will necessarily get flared up and rudely give rebuff. Honestly, the lovers of this zodiac sign have a cause for concern. In May, Capricorns will feel their freedom and they will want to bring novelty into their life. If they do not find it in the current relationship, then they will go look for emotions on the side. The Horoscope advises his proteges not to award their life partner with the shame associated by your cheating, instead try to increase the dose of your own native romance under roof. If couples will be able to discard their complexes and prejudices, people will discover their feelings and nuances have new faces. At the end of the spring, you will feel extremely strong influence from the outside, so if your girl has a not so endorsing mom or a girlfriend man-hater, then get ready for a grueling struggle to clear your own good name. This month Capricorns will have to work hard not to let the label of a womanizer, a gigolo or a parasite stick.
If you tell someone that in May the career of a Capricorn took off due to his timely appearance or because of luck, do not hesitate to spit in his eyes because it is brazen, shameless libel. All the benefits of this zodiac sign are due to their own responsibility, labor enthusiasm and patience. Where other employees when stumbling on an obstacle label the task as impossible and throw in towel, you went to end, patiently tapping the wall until you eventually found a loophole! To not break the positive streak, continue to paint the road you're traveling in white. Capricorns will easily find a common tongue with others this month, so that they can be at the head of the project and deliver. They will be great at negotiating with potential investors. With colleagues there may at times be differences, but only because you want to do everything perfectly and every man has his own vision of perfection. Thus, disputes and conflicts in this case are the usual thing.
May 2015 cannot be something to fear and lose heart about for the Capricorn, because that would be the first step to defeat. Work, create, dream, and if you stop for a short while, then let it be just to look around at the landscape stretching out ahead and decide which direction to go next. Generally, the Horoscope advises to set specific goals in late spring to avoid getting lost in your own plans, losing precious time for nothing. If you do not understand what you want, the boss's desk or a meditation session in India, you will not receive either the first or the second. Asking the Universe for "at least something" is meaningless, because it will not break its own head wondering what to bestow upon a man. Be specific in your wishes.
Horoscope for May 2015 for each zodiac sign
Horoscope for May 2015
Horoscope for May 2015 for Capricorn