Horoscope for February 2015 for Libra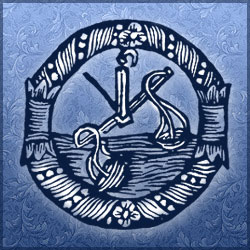 Libra, your house of playmates and relationships with children will get a wonderful surprise on the 18th of February. The New Moon in February begins something new and asks you to get close and personal with someone. Be close to your family and take advantage of the love that binds you all together.
Mars, Venus and the Moon invade your house of one-to-one relationships. All these heavenly bodies come together in Aries on February 19th and stay until the 22nd. This is an impatient pack of planets and they demand you become more assertive. You always want to smile just to keep the peace and you are a peacemaker, but this month you will want to vent.
Money and success is not going to be flowing over in February Libra, but you will be able to spend a little bit on an evening out. Don't go alone and take you relationship partner with you. Of course you may want to just go with friends increase your social schedule.
February 3rd the full moon moves through Leo. The Moon will peak in your house of group situations and bring along Leo. Everywhere you go and everything you say will be greeted with drama. You will always have the attention of those round you as you become more shrill and demanding.
Wonderful days for in in February Libra include the 2nd and 3rd. Great days to do just what you want. Take the time to listen to children and take them where they want to go. Have a rewarding but cold time at the zoo. On the 11th you are finishing projects in rapid fashion and on the 18th you are happily working away. The 19th is a great day for rewards from loved ones. They give you flowers, cards, and candy. Hey what? It is not Valentine's Day!! On the 24th enjoy what is yours and finish little projects around your house. On the 25th life is just getting interesting. You are looking forward to March.
Really dismal days in February for you Libra include the 1st. You always have more than you can do on the 1st of every month. On the 5th you will find that all the jobs you did on your computer were wiped away. On the 6th you are frantically trying to restore your computer but it is taking too long. The 20th is a day when the skies open up with snow and cold. The 21st is not a day to go out in the storm, but you must get to work. Your car won't start and things are just wrong. On the 23th you are challenged to finish a project before the end of the day and you know it will take more than 8 hours of work. Sigh.
Horoscope for February 2015 for each zodiac sign
Horoscope for February 2015
Horoscope for February 2015 for Libra