Horoscope for November 2014 for Virgo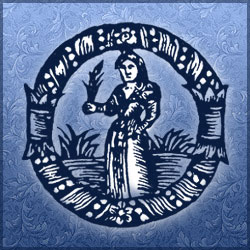 Virgo, Venus, Mercury and the sun take turns in your house of communications in November Virgo. They all want you to speak your mind clearly and be deadly honest. However it does depend on you. The mental and emotional state you are in must be brought out in your conversations. If there is someone close to you, they may sense you are not quite right around November 9th or 11th. They care and want you to be happy.
You believed it would not be safe to have a long-distance relationship. However the Full Moon on November 6th convinces you that your far-away pen pal is interested in getting to know you better. If you make contact with old sweethearts from a few years ago, chill out and walk away.
Negotiating financial disputes will be successful when Mercury leaves Libra and your house of money matters. On November 9th Mercury will enter Scorpio and want to dig for facts. You will be a bear to your family as you want them to come clean with everything they do. How difficult you are making things.
Venus, Mercury and the Sun enter Scorpio and your house of friendships. You find situations are out of control and not as comfortable as they should be. Stay out of gossip and arguments. If you think you can help, don't. Just walk away. You will get burned.
Great days for you in November, Virgo, are the 1st and 2nd. The 3rd is also great and you get projects and assignments plus chores done to your satisfaction. On the 16th you will find everything is working well and you can take a deep breath. On the 17th you wake up to a sunny somewhat warm day for November and decide to talk a walk. You find a puppy on your doorstep. You keep it. On the 21st you arrive at work early to find you have been moved to an office. You are overjoyed.
Terrible days in November for you Virgo are the 8th and 9th. Nothing is right in your world. Just stay home and pull the covers up over your head if you can. On the 10th you are tired of working on one team and you ask for a transfer that will not be granted. On the 12th things are doubly wrong with your team members. "Hang in there" are the words of advice from your superiors. On the 13th the day is horribly unlucky and the 18th is a gloomy day. On the 22nd you have to give back your puppy and this makes you incredibly sad. On the 25th family comes to dinner and you are sick and tired of cooking. On the 26th stay in your room. Your mother is checking for dust.
Horoscope for November 2014 for each zodiac sign
Horoscope for November 2014
Horoscope for November 2014 for Virgo