Horoscope for November 2014 for Leo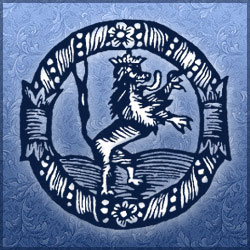 Leo, Venus moves into Sagittarius on the 16thof November and the Goddess of Love is now in your house of fun time activities. She will stay there for an entire month. Prepare to use up your days off to party. It isn't easy to work in the last couple months of the year. You are tired and bored of what you do for a living, but it is not a good idea to change, yet.
If you are still single, Leo find that there is an alternate plan this month of November. On the 22nd of November the New Moon may just get something started in our house of playmates. If you are happy with your current love, do not worry. Your home fires will stay burning.
Straighten out your bank accounts and disputes involving money will go away. You have disputes with family members involving inheritances, loans, and debts, but you won't like the confrontations. So, get the job done and pay up. There is someone avoiding you since they owe you money. They may see you on November 1st but you will not be able to get anything out of them until November 11th. Do be kind.
If you are putting finishing touches on work plans and assignments, November 12th will be the day you finish completely. Listen to the feedback you get from higher-ups. It is good and you are on the right corporate track.
You best days in November Leo are the 1st and 2nd. These are days that everything goes right in life, work and relationships. On the 3rd discover a new place in the company. It will reward you mightily. On the 11th your work is going well and your home life is even better. You have nothing to complain about. On the 16th you cash your paycheck and go shopping. What is better than that? On the 17th things are still going well and you are surprised. Go shopping for Thanksgiving on the 20th and get cooking. On the 21st clean your carpets and wash your best dishes. The day is going to be fabulous.
Not so good days in November Leo are the 8th and 9th. These days will challenge your patience as you take care of children who do not belong to you. The 10th is especially irritating as you go to the doctor and get a flu shot. You come down the flu anyway. On the 12th and 13th your car is in the repair shop and you have to take the bus in to work. It is awful. On the 18th your project gets rejected and you take it personally. You team is disappointed and blames you for their failure. On the 22nd you get a notice you have a parking fine. The 26th all the family is gathered at your home. It gives you a headache.
Horoscope for November 2014 for each zodiac sign
Horoscope for November 2014
Horoscope for November 2014 for Leo