Horoscope for November 2014 for Scorpio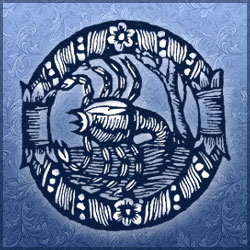 Scorpio, From November 8th through the 27th you will find Mercury hanging out in your sign. He makes you very suspicious of everyone. You question everyone's motives and won't give them a chance to explain. People cannot hide anything from you. Warn your friends and family they'd better not lie to you during this time. You won't tolerate it.
Pluto your ruling planet, Scorpio hides out in your house of thought. You will want to find out every ones secrets and analyze them. You play the devil's advocate all the time. It is so annoying to those around you. You want to read mysteries and do puzzles. By November 22nd and the New Moon, you will be exhausted trying to keep everything inline. Take a break on November 30th and just chill.
You are finally getting caught up on bills from all those impulsive credit card spending sprees. However Venus, the Sun and Mercury will tempt you to go overboard with holiday spending, Scorpio. Try not to spend your entire paycheck on frivolous gifts. Stop being so extravagant. Be reasonable.
A big finish is due for you on November 22nd. The Sun and moon move out of your sign. This is great but gives you deeper feelings of mistrust. Don't let anyone in your circle of friends and family go permanently. Things will change next month.
Great days for you Scorpio are the 1st when you will take that new friend into your arms and discover there is something more. The 2nd is rewarding and you get a pat on the head for a job well done. On the 3rd take care that you are ready for presentations and make them good! The 8th is your day to shine. You are the main presenter at a meeting and it will go well. The 10th is awesome as you bow to accolades for your hard work. November 11th is a family day. They love you and treat you with respect and kindness. On the 17th do not bend the rules. You are perfect as you are.
Really distressing days in November Scorpio include the 6th and the 9th. Your love does not think you are so great and they want a break. The 12th of November challenges you to finish projects you don't understand. November 13th is a typical unlucky day. Nothing goes right and you are tired of being around dishonest people. The 18th you take matters into your own hands and decide to leave a relationship. This is so sad. The 19th brings you back and this can be equally as sad. On the 22nd you are feeling a bit more yourself. You still distrust everyone you see, but that is going to be your feelings for the rest of the month. The 26th of November is a holiday. Not so for you. You work at home.
Horoscope for November 2014 for each zodiac sign
Horoscope for November 2014
Horoscope for November 2014 for Scorpio