Horoscope for November 2014 for Sagittarius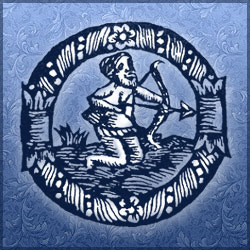 Sagittarius, Saturn is generally a responsible plant and is on duty in your house of secrets. You tend to keep most of your secrets close to your chest and you are a private person. The month of November, however the Sun, Venus and Mercury will move into your house of secrets. You will feel as if your conscience is bothering you and you will be guilty. Come clean
You are part of Jupiter's family Sagittarius and susceptible to Jupiter's moods. On the 9th of November when Jupiter forms active squares with Venus you will be tempted to buy gifts that are over extravagant. You may send someone on a trip. However, wait until the 12th of November when things quiet down and you can save money.
Do not participate in any financial dealings that aren't perfect in every way during November Sagittarius. You will argue with someone close to you on the 12th and they will give away some of your secrets. Just act as if you don't care. It is your professional career hanging in the balance if you make a big deal about it.
You are not eager to say goodbye to anyone in your life. If you have been putting off the inevitable break up you will be able to say goodbye on November 12th. This is the time when Venus and Saturn compare notes and whisper in your ear to say goodbye. Endings will be abrupt and difficult. Stay in touch with those who support you.
Awesome days for you in November Sagittarius include the 1st and 2nd plus the 3rd. Everything you need to get done will be finished in record time and things will be good. On the 11th your life is extending when someone tells you about a new addition. Might be a baby or just a house. On the 15th you are living the highlife and doing pretty much what you want. The 16th expands this high life and things are great. The 21st of November is truly a red letter day when you win a small prize and it comes in the mail. The 27th is good for speaking to your boss and the 28th is a fun day to just take the day off and go shopping.
Unlucky days in November Sagittarius include the 8th and 9th. You will be challenged on your opinions and ideas and a romantic love will turn angry and difficult. On the 12th you will be unable to park your car in the usual place and this upsets your day. The 13th is not a good day and will give you fits as you start to organize your tasks. The 22nd is bad for just about anything. You need to tell your love goodbye and you just can't do it. On the 23rd you finally get the gumption up to tell your relationship partner what is going on. On the 25th you are gloomy and sad. Nothing is good in your life today.
Horoscope for November 2014 for each zodiac sign
Horoscope for November 2014
Horoscope for November 2014 for Sagittarius