Horoscope for May 2014 for Gemini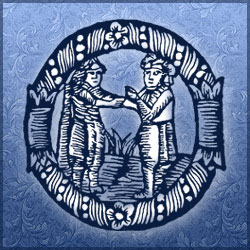 During May, Gemini your romantic relationships can be very passionate. You will need to temper your feelings Gemini or you will scare someone! Find new hobbies and entertainments. Stop working so much. Be enthusiastic and try not to backtrack on your responsibilities. Beware of putting all your eggs into one basket. You will have improved relationships with co-workers and authority figures. They may just be more sociable than they have been in the past. You have plenty of time to change your thinking if things are not working out in your career.
Personal presentation and image to others is awesome during the second half of May. Don't make important decisions yet in regards to family and domestic matters right now. Wait until the Sun is more direct in your house of relationships. Be careful when communicating with family members, especially your relationship partner. What you say can be easily misconstrued during the middle of the month. Take care to act for yourself at work. Don't be over zealous about helping others during the month of May. They can do it themselves. Wait until the 20th before you take over your new duties. It will be better for your learning curve.
Energy is high during the end of the month. You are so excited to get out and create in your garden. There might be strife if you don't do you part, however. A romance will pick up if you are self-motivated and prove that you can carry on with jobs that are difficult. Take little risks and be competitive but in a friendly manner in May. Be thought of other's needs. Take care and do your part.
Be careful on May 1st and 2nd. Rainy weather is still dangerous and can bring car accidents. Watch out for the 5th of May. This is not a good day to have confrontations with anyone, but a great day to party! The 11th and 12th of May are not good days for you. Watch out. On the 20th and 21st be careful to cross the street at the cross walk. On the 31st stay home in bed with the covers over your head.
Awesome days for you in May Gemini include the 3rd and 4th. You can do no wrong on these days. Watch for good things to happen on the 15th and 16th. Be careful not to listen to gossip on the 23rd and 24th. If you keep your own council you will come out on top. The 29th and 30th are banner days. Everything will go right and you should ask for that promotion you have so longed to have!
Horoscope for May 2014 for each zodiac sign
Horoscope for May 2014
Horoscope for May 2014 for Gemini