Horoscope for May 2014 for Aquarius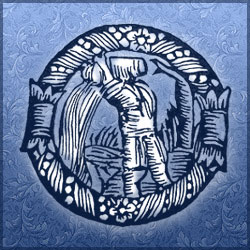 Aquarius May is a month of vitality and energy. It is a time for increased personal confidence and ego building. Emphasis your self-expressions and what you want to do to others. Begin personal projects. If you are a little more self-centered than usual that is healthy as long as you realize that you are not the one and only in everyone's lives. Be resolved and put faith in your own abilities during May. Be strong. Eat right and exercise. This will keep your intentions always on a high level.
Material goods and comfort issues are on high as the Sun moves through your house of security. It is a driving force for you to find the best in accommodating and accumulating possessions. What you have and what you want need to come in focus and keep your send of values high. Do be aware that personal finances will dictate what you do with your remaining money. Put all your energy in your work and finances and take your ideas to the bank.
Your house of mental health is highlighted in May. It is possible that Venus will lead you to have renewed feelings for someone else. You might want to enjoy a private love life. If you are not pen with your affections, however, you will find it difficult to articulate what you really feel. Do soul searching and find an enhanced ability to perceive what others want. Learn to communicate and sacrifice for someone you love.
Others will tend to follow your lead throughout the entire month. They are looking to you for strong and bold beliefs they can rest on. Seek new learning experiences and sign up for summer classes. You can do it if you have the right attitude. You have a great desire to find new adventures during the final weeks of May. That is awesome and will be very attractive for someone.
Your very nice days in May Aquarius include the first week from the 1st to the 7th. These are good days to budget and determine how much you can spend during the rest of the month. You will be highly successful on the 10th and 11th and your supervisors will give you jobs that pay much more. On the 15th and 16th find your family wanting to be with you all the time. This is awesome! On the 20th and 21st you will find that the days are sort but busy. One the 31st just relax and sit in a hammock in the sunshine.
Somewhat lucky days include the 8th when it is raining and the 9th when the wind is very strong. You will lose the shingles on your roof. Sad, but the insurance company will take care of it. On the 12th and 14th you will get into an argument with co-workers and the work days will be very tense. Look to the 28th and 29th to be days when you can get nothing done. Draw the covers over your head on the 30th, but be ready to shine on the 31st.
Horoscope for May 2014 for each zodiac sign
Horoscope for May 2014
Horoscope for May 2014 for Aquarius