Horoscope for May 2014 for Capricorn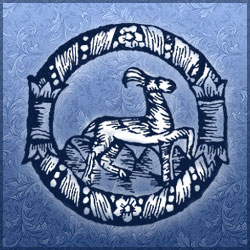 Capricorn in May of 2014 you are coming out of a long feeling if indecisions and doubt. You have been questioning everything you do this past year. On a personal level you are highly attractive and you can find love. Career and reputation do improve during May, but watch for conflict from others. You have a high ambition but it is important not to do more than you can. There are changes of career during Mar's retrograde in your house from May 1 to May 19th. You will regret if you take on too much.
There are financial concerns to contend with from the 12th to the 28th. You have a great money making idea that you will put into practice around the 15th or 16th. This will be such a great idea that others will want to jump on the band wagon with you. Come up with a realistic plan of action and invite as many investors as you can.
Get your debts settled once and for all this month. Be a savor not a buyer. Build your resources and make more of what you have. Let ideas for making and saving money be a part of your life. Branch out. Renew plans in the making and do avoid too much thought. Don't rush.
Care should be taken in your house of finances as the Sun moves n through. Don't buy impulsively and avid looking for the fast answer. This is a great time for directing others in help you with your goals and if you need an extra push then this is the time to ask for one. Look to the 27th and 28th for new opportunities for teaching and sharing and learning. There are also promotions in the air.
The 1st and 2nd are particularly awful days for you. Like most signs you are paying bills and budgeting for the month. You may find that you do not have enough money to get through. Find a way. The 10th and 11th are heavy on rain showers that drown out your garden. The 15th and 16th still have financial issues to resolve and the 20th is just boring. Try to take the day off on the 31st and just sleep in. It will do you good.
On the 3rd you will find a fantastic reward waiting on your desk. It will brighten your day and get you through the rest of the month. The 7th and 8th are easy living days and your family will be particularly supportive. May 17th and 18th are fine days and you will finish all projects on time. The 30th is a good day, but one to prepare for the 31st which is not so wonderful.
Horoscope for May 2014 for each zodiac sign
Horoscope for May 2014
Horoscope for May 2014 for Capricorn