Horoscope for February 2014 for Virgo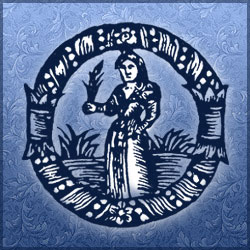 Virgo the year 2014 opened with energy, strength and a positive attitude. You, so far, are taking life in stride. Watch for an expansion of your friends and networking platform. You gain connections this month that will help you along your career path. New and old contacts from far away will be established and major changes in your career route can occur the last of February 2014. Focus your energy on doing your best as you work through issues.
Keep working hard the first part of February. This will bring you into the notice of upper management. A pay raise raise later in the year is within your grasp because of work you do in February 2014. Beware of arguing or being annoyed with co-workers. Whatever you do, on the 15th of February don't brag about the bonus you received in a paycheck. Do not try and impose your thoughts and ideas onto your team without talking about it with them at the beginning of the project. Be careful that you are not overbearing with anyone in your career environment. Just work to the best of your ability. Let Jupiter in your house of career maintain his position as your guide. You can't go wrong if you are practical, keep your head up, and work hard.
Love life is just like always - sweet and bitter at times. During the first of February 2014 as Venus mildly peeps into your life you might just find that your force of attraction is high and those of the opposite sex come to you for friendship and possible love. If you are committed watch what you say particularly on the 14th of February. Don't be sarcastic or patronizing to your love. They will notice and be very upset. It might be the "straw that breaks the camel's back." Approach all relationships with a firm knowledge that you can make a difference. However, don't burn your bridges and don't be too heavy handed.
Long term investments should be a sit-down plan during the first of February 2014. Jupiter in your house of finances gives you the mindset to listen to the opinions of others and particularly financial planners. Make resolutions or rather keep the resolution to pay off debts and loans. February will not be the best financial time of the year, but it can be a learning month.
Health is general good, but the persnickety weather makes it almost impossible to stay totally well. It is sometimes cold and at times the promise of spring lifts its head. Keep warm, eat well, and take care of all exercised regimens. Even if you feel ill and under the weather don't let up on exercise. You can move through any health issue this month and particularly on the 23rd and 24th. Take care.
Wonderful lucky days for you Virgo are the 4th and 5th. New people come into your focus and upper management smiles on your work. The 10th and 11th are days when you finish a huge project that started in 2013. You will be very pleased with what you have done. The 14th is awesome as you and your love go out and celebrate Valentine's Day.
Try and keep your head up on the 20th as things get a little dicey in family life. The 22nd is also a bit on the difficult side. Do stay home if you can on the 28th of February 2014. This is a day full of ill will and problems for you. Read a good book, bundle up, and let the world go by.
Horoscope for February 2014 for each zodiac sign
Horoscope for February 2014
Horoscope for February 2014 for Virgo