Horoscope for February 2014 for Aries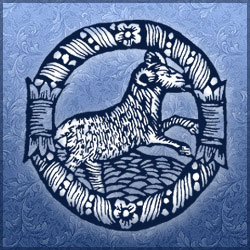 Aries, enjoy spending all the time you can with your family in 2014. Jupiter transits your solar house of family and will bring resolutions to long-standing issues that you have suffered with a relative. The desire to sell your home and move is strong; discuss this plan with your entire family before making final decisions. You can probably sell your house for a very nice profit.
February 2014 is also the best month to spend with a love as Jupiter moves into Leo and your house of creative activities. Spend days out of your home going to entertainment venues. Movies, museums, expos and art shows will be highlighted this month. Try enjoying your love more and be happy that this is the month of love. If you are single, a chance entry on a blog or social media site will introduce you to someone who will become a part of your life.
You may find that Saturn entering your eighth hose of finances will force you to look at your debt levels. Now you can feel good about cutting up your credit cards and reducing what you spend. You will also feel the need to reduce expenses in your home and begin an "austerity" program. Prove to the naysayers that you can live very simply and still be happy. Make all your tax payments and take care that you are honest.
There will be different partnerships that just might help you increase your money pool. Perhaps you are the beneficiary in someone's will or you may get a raise in your salary and benefits. Keep checking your emails for advance notice of a lottery win.
Be warned that you do not borrow more money than you really need this month. It will take too much of your disposable income to repay the loan. Pay bills on time or you will suffer the consequences. Make sure your statements have no errors and negotiate for lower rates.
Lower debt when the money starts rolling in after the middle of the month. You might find that your salary requests are honored and things are working well. If you have siblings that owe you money you will not receive any payments. Take this in stride and don't obsess over their lack of payment. If you do you will definitely cause a rift in your family that will not be mended for many years.
Your tendency to jump into a relationship and marriage will cause you heartache. Venuses is moving in your sign and around the sun. If you find that you like someone, keep in mind that you need to get to know them first. You have a hard time taking no for an answer, but if you are persistent you will prevail. Don't be too overbearing, however; this will cause you grief.
Health issues can cause you some distress Aries. Be mindful that you need to wash your hands often. There are germs just waiting to catch you unawares. Keep the faith on the 1st and 2nd of February 2014. The 9th and 10th are days to go shopping and the 14th is the happiest day of the month for you and your love. If you are single, find someone to spend the 14th with. On the 20th and 21st you will find that your money is stretching, still and the 28th is a fun last day of the month.
Beware of cold wintry showers on the 3rd and do not go out alone on the 13th. Take care that you close the blinds on the 22nd; there are peeping toms looking to find something interesting in your home. Watch out on the 25th and definitely stay home and under the covers on the 27th.
Horoscope for February 2014 for each zodiac sign
Horoscope for February 2014
Horoscope for February 2014 for Aries