Horoscope for February 2014 for Cancer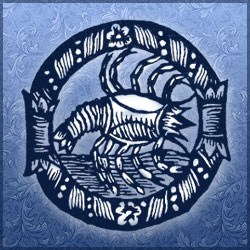 Cancer, deep down you really love to be the center of attention. During February 2014 you may want to continue with personal plans and many people will help you as you move toward your goals. Jupiter moves into your house of finances and brings you success on the money front. The abundance of cash helps you feel on top of the world. There are amazing financial opportunities for you and you might just make money by reorganizing your home ad budget. Start a savings plan that you cannot touch and you will be surprised how quickly it adds up. You may receive a raise and get a bonus this month. Ask for better mortgage or rental terms and seek new credit card deals. Around the end of the month you will have a sudden flash of thought and realize that you can make money by using your talents. Invest when you can and do make sure you pay all your bills.
If you are a single Cancer this just might be the month when a serious romance starts. Saturn is moving into your house of love and relationships and is eliminating partner choices that are not good. Stop looking at the "bad" dates and find someone who is destined to stay around. You will be so happy when you discover him/her. Committed Cancerians will discover that February 2014 deepens love. You will have the opportunity to go on a vacation that involves foreign travel. Take advantage of the time you have with your love to keep the relationship going strong. Try not to be picky about the little things; accept your love as they are.
Cancerians love to nurture and money is no exceptions. Career brings out the family side and you feel that your coworkers are your brothers and sisters. As such you do try to take care of your job. This is not unnoticed by upper management. Find that there are good things coming your way in the matter of career goals in February. You may be a lucky speculator if you try and gamble this month. Look to different and new investments that bring in quick and abundant payoffs. Speculate in online investing in options; wonderful opportunities for you Cancer. Try not to be so moody when working through finances. If you allow moods to get in the way of your business, you might find that your self-esteem is crushed.
Reinvent your career during February 2014. Take care to organize and prioritize. You will be in a better position this month to negotiate a raise and be open to different salary options. Even though Uranus is moving slowly through your house of careers, you will find that there are results coming quickly. With Uranus in your house of professional success you will go far; but you must work at it.
Health is good during February 2014. Do take care to watch the weather forecasts to ensure that your drive to work is without incident. Change your tires; they are wearing out. Take vitamin C and dress warm. Wearing sandals in February is not very smart in northern climate areas. Keep all dental appointments. This is the area where your health may become a little iffy. Any toothaches need to be checked out as soon as possible.
Your lucky days are the 4th and 5th of February 2014 and you will find great rewards coming to you on the 7th. The 20th and 11th are a bit weird with the movement of Jupiter through your house of career and finances. The 14th is awesome when your love takes you to dinner. Be careful on the 21st and 22nd. These are the days scheduled to bring you colds and flu. You will feel much better on the 25th and the 28th is your lucky day!
Horoscope for February 2014 for each zodiac sign
Horoscope for February 2014
Horoscope for February 2014 for Cancer