Horoscope for February 2014 for Libra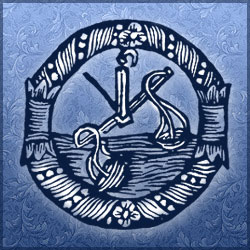 Libra so many issues and problems were your heritage in 2013. This year you will be free from many of those trials and February 2014 will be the month you can see the big picture. February marks an opening in freedoms and the chance to forgive and forget relationships that went sour. Move as far as you can beyond what you think you can do. Watch your demeanor and your attitude especially during the short month of February. What you do will directly impact others around you. You don't want to be known as one who gives false impressions and information.
Venus rules your 2nd and 7th house of family and relationships. There are times this month when Venus will be very kind and bring a rosy love to you. Other times, after the 15th she will require that you do a balancing act to keep your relationships steady. You will always need to change your romantic approaches to have success in the romance arena. Keep talking to your partner and do not lock away your inner desires. Share your thoughts and demonstrate you love. Do remember that actions are often more effective than words. If you heed astrological warnings, February 2014 will be a major turning point in your relationship life.
The first half of February 2014 will bring wonderful news in your relationship. There will be little in the way of hindrances. However, disturbing riffs will be ramped up the last of February. Turn away the temptation to make comments that are cutting and difficult for others to hear.
Your career during the first of the month will be easy. You have connections coming from every land; it seems, across the sea. Very positive activity in your career from February 2014 1st to the 15th. This is due to the influence of Jupiter talking with Venus. However, the last of the month moves into unknown territory. You have a new team to work with and co-workers are not those you admire. There might be legal issues arising this month. Watch and be proactive.
It just seems as if finances never get better. February 2014 will have a great financial influence on the rest of the year. You need to cut back on your material spending and watch what you purchase. Ask yourself "is this a want or a need?" This mantra will help when you just throw things off the shelves into your shopping cart. February is not the month to make long term financial decisions. Wait until March when the stars and planets align a little more positive.
Health is not going to be good this month. You need to change the way you live in order to keep up your energy and health. Balance your need for heavy and sugary foods; stop the drinking to excess and throw away the smokes. Health management will be difficult, but you need to do it.
Your happy days are the 1st through the 5th. These are days when you can do no wrong. However the 10th through the 14th are very difficult. You will have health issues as well as relationship and co-worker problems. Be cognizant of what is going on around you and react in a positive manner. The 24th is a great day for you to walk in the park even if it is blustery.
Just stay in bed and cover your head on the 21st and 22nd. Don't move your body on the 26th and watch out for flu and cold symptoms on the 26th through the 28th. Drink plenty of fluids on those days and maybe start popping vitamin C pills early in the month.
Horoscope for February 2014 for each zodiac sign
Horoscope for February 2014
Horoscope for February 2014 for Libra