Horoscope for December 2014 for Taurus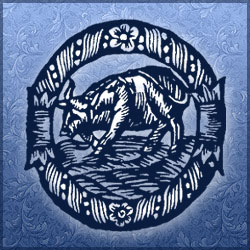 Taurus, there will be heavenly trines this month between Jupiter and the Sun, Venus and Mercury all in Sagittarius and you house of finances and partners. Jupiter is in several of your houses and particularly in your house of emotions. You feel bigger than life and unable to resist the need to be closer to your own true love. Unfortunately it is time to be a bit on the mundane side and go over your checkbook with your love.
Saturn in your house of relationships has been working with you for over two years. It has not been easy to find the perfect soul mate. The one who left your life really needed to go and although you are terribly sad, it was necessary. Rethink who you want for a partner in your life. You can find the right one if you are the right person, too.
On December 6th the Full Moon in Gemini will move through your house of money Taurus. You might just find a need to get more information for an investment you are contemplating. Applying for a loan around the 23rd could be difficult. Avoid taking out loans and making large purchases until after the first of the year when money is less tight and a bit better.
Pluto and Uranus are fighting again. They are working out in your house of privacy, religion and politics. Pluto is making you feel angry and irritated and you just want time alone to think. Meditate every day to get yourself out of this awful mood.
Challenging days Taurus include the 1st and the 6th of December. Two days you should forget! Nothing goes well at work and home life is boring and distressing. The 15th is pay day and checks are delayed. You are very irritated since you need to pay your bills. On the 20th you are not finished with shopping and it is exasperating to have to go to crowded malls and shops to find the perfect gifts. Just give up Taurus.
Wonderful December 2014 days, Taurus include the 3rd and 4th of December. Snow is gently falling, music is playing and everything is awesome. The spirit of Christmas is all around and it is magical. On the 5th of December 2014 continue with the feeling of magic and family. The 12th is the perfect day to take time to listen to storytelling in the bookstore. Wonderful! On the 14th work projects come together in a musical cacophony. The 19th is rewarding and you are able to take most of the day off. The 27th is after Christmas and you can finally rest before the celebration days of the New Year.
Horoscope for December 2014 for each zodiac sign
Horoscope for December 2014
Horoscope for December 2014 for Taurus