Horoscope for December 2014 for Aries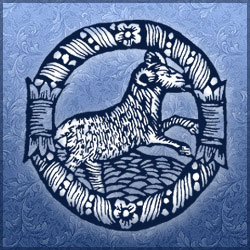 Aries, you will feel all the good things that can be yours when benevolent Jupiter is in your house of love, recreation and children. This is the month to have awesome fun and giving. There are many planets in Jupiter's sign, Sagittarius, and everything will be about love and laughter. Perfect for December.
More social invitations will come your way this month. You will be so busy you are almost exhausted by the end of December. If you are not committed to someone, there will be an interesting meeting with a foreign student and several others. You will laugh and tell stories about your childhood. Did you know each other in another life? Things look very good for your new relationship.
Don't' overspend around the 3rd or 4th of December. If you do you will not be able to get through the month. Shop around and don't purchase the first thing that you see. Hang on to your career with all your might during December. The first of the year will bring blessings and prosperity to you and yours.
Uranus in Aries and your house of appearance and personality squares off with Pluto during December. Matters between you and your boss could be testy. You don't have to put up with criticism, someone putting you down, and difficult situations Aries. You may be tempted to just leave, but don't go until you have something to go to. In other words, stay at your present job until you have another job.
Difficult days in December 2014 Aries include the 1st of the month. Dealings with co-workers are difficult. You will need to be the negotiator. On the 15th and 16th you do not get your raise and this makes you angry. Don't take your anger out on your family. On the 19th you are challenged at home when the hot water heater breaks and floods the basement. Don't despair; help is just around the corner. Your new neighbor is a plumber. On the 20th things get worse when the weather is cold and dreary. It is December 2014 but this doesn't make things any better. On the 24th, Christmas Eve, it should be a great day, but it is not. You are too stressed to enjoy social gatherings. The 25th is a challenging day, but in a good way. You are tired, sleepy, exhausted and all the other tired words you can think of. But you are smiling and that is a good thing.
Rewarding days in December 2014 Aries include the 3rd and 4th. Nothing goes wrong on these days and the cookies you baked are perfect. Take them to the neighbors. On the 5th you find presents on your doorstep. Fun! On the 12th you get to take off early to go shopping. Don't spend too much! On the 14th be happy for what you have. Nothing is wrong today, it is just a great day. On the 21st you will be rewarded with an impromptu lunch at work. All your accomplishments for the year will be highlighted.
Horoscope for December 2014 for each zodiac sign
Horoscope for December 2014
Horoscope for December 2014 for Aries