Horoscope for December 2014 for Libra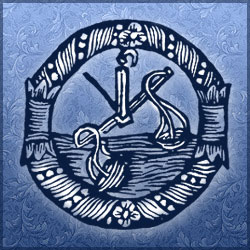 Libra, the Full Moon on the 6th of December 2014 gives Gemini a break. Your house of fun and times with children, recreation, hobbies and holidays will also be highlighted. It is not hard to remember past ties and traditions and these bring happy smiles to your face. Go out for lunch with your children and take them to a movie. Happy times!
Sagittarius plus Venus and Mercury are playing in your home of communications. You will find that their meetings with Jupiter on the 4th and 8th of December 2014 will make the 9th even more special. You can arrange events and social gatherings that turn in to wonderful memory makers. Use your talents today to make the most of what is going on in the Universe.
Saturn moves to the heart of your career matters, Libra. Saturn enters your house of communication on the 23rd and makes your career efforts spectacular. You can make contact with new partners and special people. You have an overabundance of charisma around the end of December. Things will go great if you keep your head above water.
Uranus squares off with Pluto on the 15thof December 2014 Libra. The will battle the rest of the month an put you house of family matters at odds with each other. Your house of relationships will be difficult to manage and you will be asked to make a choice. You are not ready to be told what to do. Don't rule out that you may need to compromise and negotiate. Others are very worried about you.
Challenging days in December 2014 Libra include the 1st and 8th. On these days the planets are arguing with each other and having a hard time determining who is better than who. This gives you a sense of disillusionment. On the 15th things are not so terrible, but you do have a headache. On the 20th and 21th you are challenged to finish all the Christmas preparations before you have to open your home to friends and neighbors. On the 24th you are so tired you fall asleep at the family holiday party. The 25th is challenging just to remain happy. Cheers.
Awesome days for you Libra in December 2014 include the 2nd and 4th. Great days to accomplish baking. On the 5th you finish shopping and get things wrapped up! This is awesome and great! On the 12th you finish your work projects and are ready for vacation. On the 19th you are called back to work, but it is for a good welcome holiday party. On the 23th you are happy as you talk to your parents and let them know how much they mean to you.
Horoscope for December 2014 for each zodiac sign
Horoscope for December 2014
Horoscope for December 2014 for Libra