Horoscope for December 2014 for Aquarius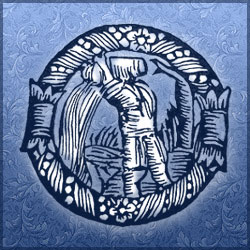 Aquarius, Mars moves into your sign on December 4th. Coming along with Mars is spontaneity, passion and a fun filled month. You house of appearance is influenced by Mars and you are determined to look spectacular. Raise eyebrows with your rebellious dress and demeanor, just don't go too far overboard.
December 6th brings out the Full Moon in Gemini and your house of fun and recreation. You must spend time with companions who just don't care about the world in general. They are lighthearted this month and that's okay. Perfect time, the first part of December, for a mini vacation with children and family members. Go sledding, to the beach, or hang out at the local mall. Not committed? Now is the time to search for that special someone at holiday parties and activities. You might be surprised who becomes your new love.
Sudden expenses around the 20th of December 2014 might stop you in your tracks Aquarius. Talk to a financial advisor or someone who is older and wise to relieve the situation. It is temporary. Saturn will enter your house of friendships and success on the 23rd of December 2014 and things lighten up financially.
Uranus who is your ruling planet is always at war with Pluto. On the 15th of December 2014 they again go to war and move into your house of communications and secrets. Something you have been hiding for a long time is about to come to the forefront. Prepare yourself to do some heavy backtracking.
Crazy days for you in December, Aquarius include the 1st and the 15th. These two days alone will make December 2014 an awful month. You will not be able to get any work done and you are laughed at for your opinions. On the 16th things are a little better and you hide in your office listening to Christmas music. On the 19th you are challenged in a company presentation. It is embarrassing and you wish you had not worn Christmas attire. On the 24th you are at home and trying not to cry. On the 25th you are much too tired to care about opening gifts. Your natural exuberance comes out, however, and you make the most of it. On the 26th you just sleep all day.
Great days in December 2014 Aquarius include the 4th and 5th. Be happy and lighthearted. Attend those social occasions and shine. On the 6th you have another party to attend. You are getting tired, but find the energy to go and be the life of the party. On the 8th you get you pressing assignments done and the 14th of December 2014 is payday! Yea! The 20th is a nice day to finish up shopping. The 23rd you are so exciting about Christmas. Your home is awesome, your shopping is done, and you have a wonderful party to host today.
Horoscope for December 2014 for each zodiac sign
Horoscope for December 2014
Horoscope for December 2014 for Aquarius