Horoscope for September 2013 for Taurus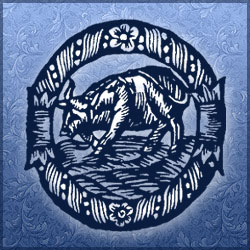 Taurus the pleasant days of September 2013 are perfect for you to be outdoors with children and friends. You can be a participant in the sports or just a watcher - the choice is yours. On the 5th of September you will have high lunar energy that will activate creative spirits and you will need to set aside time for leisure time hobbies.
As to relationships. Sigh. You have had an active summer and social season, but it is just with friends of your own gender. You might think that you are charming and you are for a bit, but when you are bored with someone you are difficult. On the 19th of September you will see friends at a casual get together and they will give you a heads- up on what is really happening. There are new people in the group and friends will point them out to you. If you are committed you and your love will be very together when Venus moves through Scorpio. From the 11th of September to the end of September 2013 do know that you will be very romantic and happy to be with one another.
Money is going to be a stretch as usual. If you feel that you are not able to make ends meet from the 9th until the 28th, you might want to take on a second job. Do not borrow money; that will only make matters worse. There will be interruptions in your life with calls and emails from bill collectors. Be polite and kind. Smile and think pleasant thoughts as you work through the month of September 2013.
Frustrations on the domestic front are highly emphasized on the 9th and 13th of September. You have so many things you need to repair, but these repairs are beyond your skill level. Can on friend to help you. Don't do something you cannot in all reality do. You will get hurt.
The best days of September 2013 for you Taurus are the 2nd and 4th, 5th, and 6th. Try to stay happy on the 10th since it is also a rewarding day. The 17th and 18th are fantastic and do take your love out to dinner on the 23rd. Find rewards on the 26th and try to be happy.
Take care on the 2nd and 7th, 9th and 11th. The 13th is always a challenging day as is the 20th and 27th. On the 29th stay home and quiver under the covers.
Horoscope for September 2013 for each zodiac sign
Horoscope for September 2013
Horoscope for September 2013 for Taurus