Horoscope for September 2013 for Pisces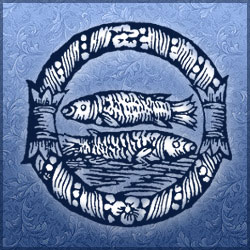 Do plan a short vacation or a long weekend this month Pisces. Venus is transiting through Scorpio and your house of travel from the 11th of September to the end of the month. You will also want to learn more about your favorite subject. You can do this by taking a night or day class. Try going to a wonderful new restaurant and attend a seminar that will give you more ideas about the country of your choice.
You might find that a long lost love or a former romantic love will reappear during the week after the 5th New Moon in Virgo. If you find that the New moon awakens romantic interest that is great. You might also meet someone when you travel for business on the 5th. This person will be very unique and might just bring about a new energy in the romantic department. You may want to take either relationship to a new level. You will also find that on the 10th you need to learn to compromise. Appreciate what you have, listen to another's viewpoint, and take time to measure the two together.
Work is going to be very fast paced during September 2013. Mars is advancing in Leo and your house of career. You may find that there is great tension in your office. Around the 9th of September 2013 and again at the end or the 30th of September you may find that coworkers are very stressed and transferring their stress to you. If you argue with them, you will have a difference of opinion that will split the office. Be careful. Always say what you want to say, but don't overdo it. It you try and do things spontaneous in work you will fail and regret your actions. Do follow directions even if you think you know what you are doing. There will be differences that will make or break the assignment. Learn all you can.
You sixth house of finances will be somewhat tense this month. Near the 9th, 15th and the end of September 2013 you may find that finances and money seem to disappear. Plan ahead and take it easy on your budget. Follow directions and keep your opinions to yourself.
From the 9th to the 28th you will find that Mercury is transiting through Libra. This is very beneficial for financial planning, but do remember that you cannot go it alone. There are going to be challenges quite similar to previous months and unexpected expenses will ruin your carefully planned budget. Avoid the 14th and 15th and do not discuss finances on these days.
Your happening days include the 1st and 3rd, the 4th and 6th. On the 8th plan for a windfall and on the 17th take care to listen to the weather reports. You definitely will be rewarded on the 18th and the 23rd of September 2013 when word that there is a promotion in the works.
Challenging days include the 2nd and 7th. Beware of rain on the 9th and the 13thi will bring you bad luck. On the 15th and 16th don't be disheartened by a reduction in pay and on the 20th ask for this lost pay back. The 27th is a challenging day for you Pisces. This might just be the day that gives you a life to change careers.
Horoscope for September 2013 for each zodiac sign
Horoscope for September 2013
Horoscope for September 2013 for Pisces