Horoscope for September 2013 for Leo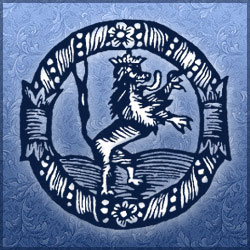 Just thinking about getting your home in shape is not actually getting it done. During September 2013 you will need to either hire a professional cleaning company or enlist the help of many friends Leo. If you wait until the 11th of September you will have Venus entering Scorpio and their influence will bring you quite a bit of help. Do take care when working with tools and cleaning supplies. Don't climb ladders; let a friend climb the ladder. An accident could very well happen to you in a flash. Creativity is strong today as you want to paint and color your walls. Maybe a mural would be fun.
Life is very hectic as Mercury is moving in Libra and your house of partners. From the 9th to the 29th you will need to be on the go continually moving here and there and dashing around. You need to learn time management skills during September 2013. Expect a higher than usual call volume and keep replying to your texts. These is awesome fun in reading a text from a lost love this month Leo.
Money is always a major problem for you. You are making more now and you do not have much to spend it on. Through September 5th you will be able to save as the New Moon in Virgo moves around your houses of finance and savings. You might have gains this month but if you do not save and you just continually spend, you will lose what you have made. Try not to go to places where you spend your money foolishly.
You are very impatient on the 1st through the 10th of September 2013. Mars is transiting through your sign and causing you to blurt out weird statements before you think about what you are saying. You need to pause, count to 10 and then say what you want. Do not argue with a relationship partner today; your partner is all you have. Try and counteract the frustrating moments with good times.
Be happy on the 3rd and 8th plus the 11th and 12th. Do know that you will get a raise on the 21st and the 24th will bring you dividends in the form a savings account. The 25th and 30th are very rewarding days and you will speak to someone you have missed for a very long time.
Do stay in bed with the covers over your head on the 2nd and 7th. The 9th is a bit better but still challenging. On the 15th and the 20th hunker down and work hard and the 22nd will bring you more challenges. Take care on the 27th and do work in the dark on the 29th.
Horoscope for September 2013 for each zodiac sign
Horoscope for September 2013
Horoscope for September 2013 for Leo