Horoscope for September 2013 for Capricorn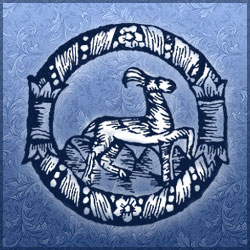 On September 5th the New Moon in Virgo and again on the 19th will give you the motivation needed to just run out on the spur of the moment and go on a vacation trip. Also, a long weekend will give you a much needed vacation full of energy plus relaxation. Go to a nearby tourist destination and have a great time. Take a best friend or a loved one with you. You will have the satisfaction of releasing the restless feelings that come from living under stressful times if you run away. This is will also a time of learning and widening horizons. If you cannot travel, just take a few days around your home to explore your city, locality and the outlying areas.
Your ongoing friendships and relationships rise again during September 2013. You will find them easy to manage, however since you are a bit more controlled. As Venus advances into Scorpio on the 15th of September 2013 your solar house of friendships will be enhanced. You might be involved in a group activity on the11th and if you find people to share the load of management you will have a get time in your career and workplace.
Money on the 10th to the 28th seems to be boosted. Your bank account will gain money as your career advances. There will be challenges that you must handle on the 15th and you will find your thoughts wandering and looking for new ideas in your chosen career. Bring back your thoughts on the 17th and find a renewed energy for work. Don't cut ties with your current employer. It is never good to burn your bridges. You will have a positive situation in your working environment on the 20th and you will regret any impulsive decisions you make to quit your job.
Finances are just the same in September 2013 as they were during other months of the year. Mars in your eighth house or house of finances will remind you of the need to conserve your resources. In other words; save. You might want to find another venue to earn money for the upcoming holidays. Try not to spend on impulse purchases.
You will have a great day on the 1st of September. Rewards will come to you on the 3rd and 6th plus the 8th and 10th. Take are to be happy on the 17th and the 19th as well as the 21st. The 23rd will see a bonus coming your way and the 28th is very rewarding in terms of relationships.
Your very challenging days or the days where you shoo peek out from under your hoodie are the 2nd and 7th plus the 9th and 11th. Money turns awful on the 13th and the 16th and the 20th you must run away from those who will try and borrow money from you. The 22nd and the 27th are fun but highly challenging days and you will have a flat tire. The 29th is a challenging day and you might want to take a vacation on that day.
Horoscope for September 2013 for each zodiac sign
Horoscope for September 2013
Horoscope for September 2013 for Capricorn