Horoscope for March 2012 for Taurus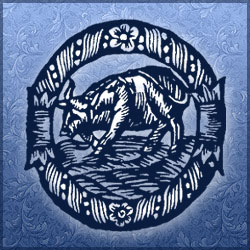 Your planetary pulse has been strong for a while now and that's something which will likely continue for a while yet. It has been a great time to move forward with plans and get things done that had previously been considered difficult. However, you should be aware that-in large part because of the rapidity with which things have been happening-it's possible that some mistakes have been made. With things at last slowing down a bit, now would be a good time to "check your work" for any small mistakes or errors that may exist. You'll feel better once you know everything has been accomplished to your 100 percent satisfaction.
Mars is in still in retrograde, as it has been since the last week of January, making this a particularly spiritual month for you. You will likely find yourself experiencing myriad spiritual or supernatural occurrences this month. In fact, you may discover you're having very vivid dreams, dreams which seem almost prophetic or Biblical in their intensity and message. At the very least, your dreams will seem to dovetail into other aspects of your waking life in a manner that is almost spooky, at least at times. Though your dreams may not actually be visions from beyond the physical realm, this is definitely a good time to pay close attention to your hunches; their accuracy is likely to be far more on target than in normal times. Keep a close eye on your core moral beliefs now and do not allow yourself to be swept away entirely by new concepts and notions. You're getting a lot of information and it may take a while for you to process it properly. Don't go running off half-cocked.
Sometime during the second week of the month you will likely find yourself dealing with all sorts of emotional problems, possibly brought on by a family member or lover or spouse. Don't let these get you down too much; chances are this is only a minor misunderstanding and if you are patient, everything will work out all right in the end. Make sure you are understood clearly and do your part to listen carefully to what others are saying. Being able to avoid misconceptions now will pay off for you in the weeks to come.
From a financial perspective, things are probably rolling along fairly well throughout the month. You have enough to get by on, but you should probably take a moment and think things over before investing cash you do not have in any investments scheme which seems even a little bit chancy. You'd do better to wait for another time to sign on the bottom line. This is particularly true when it comes to any sort of transaction or deal involving a partner.
Avoid overseas travel if you can, especially after the first week of the month. If you simply must go, for business or pleasure, take every precaution you can to guard against delays and other problems. Even if you've never done so before, you should obtain traveler's insurance.
Romantically speaking, this could be a good month for you. Your sense of style, poise and confident is making you extremely attractive to others around you.
Horoscope for March 2012 for each zodiac sign
Horoscope for March 2012
Horoscope for March 2012 for Taurus