Horoscope for March 2012 for Leo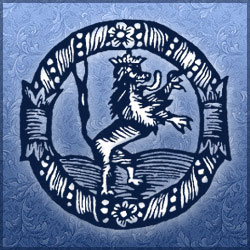 Everything seems to be coming together now toward propelling your career forward. This is a trend that will continue throughout the year. Jupiter is now centered squarely in the sky, bringing you great success. Add to that the fact that and much as 70 percent of the planets are on the horizon and this indicates a time of great health and personal energy for Leo. Other indications also point to a meteoric rise in your status in the workplace during the month of March.
This rise will only be getting under way this month, however, and won't really come into its own until next month. At that time, you shouldn't be surprised to find yourself singled out for a raise or possibly even a promotion. At the very least, your social status will be greatly elevated in the work place. If you're in the arts or any other field that finds merit in personal accolades, chances are you'll be showered with awards and recognition from other in your field, particularly after the second week of the month. Someone in your life who is a few years ahead of you will likely figure prominently in this success and will be especially generous, imparting either wisdom or money.
March is a mellow time for you, especially up until the 20th. After that, you may run into a few speed bumps on the road to fun. These will be nothing you can't handle with your usual aplomb, however, and before you know it you'll be back on the road again, none the worse for wear.
Speaking of the road, opportunities will likely arise for travel, either work or fun related. If this is a vacation strictly for pleasurable purposes, you may be pleasantly surprised to find you're able to easily mix business with pleasure and make a little extra cash while still having the time of your life. Also, you'll find you're learning all sorts of new things at this time, things which might be put to use once you're back in the saddle.
This also will be an amazing month when it comes to romance, though that romance may prove to be stormy and difficult to keep up with. Later in the month you may find yourself becoming embroiled in a steamy romance that-for all intents and purposes-seems like "true love." You may be so caught up in the moment that you forget yourself and make a few crazy, foolhardy decisions with regard to your domestic situation. If you do, you could wind up regretting it in the long run. Married Leos or those involved in committed relationships should use this opportunity to get away together and "re-connect" to the intense feelings that were there at the start of the relationship.
Philosophy, theology and religious dogma all come into play in your life now. You find you're able to see things more clearly, particularly with regard to new ideas. Open your mind to the possibility that there is a bigger universe out there, one you know almost nothing about.
Horoscope for March 2012 for each zodiac sign
Horoscope for March 2012
Horoscope for March 2012 for Leo