Horoscope for November 2017 for Libra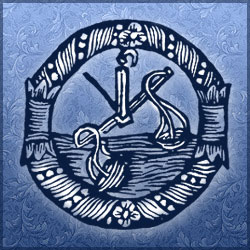 Horoscope for November 2017 will sound like an instruction for Libra representatives - do not try to be somebody else and stop wearing somebody else's mask. Sincerity and honesty are the only things that will help you achieve your previously set goals. Lady Luck is going to be rather favourable towards you at the end of this autumn, but only in case you do not scare her off with your vanity, conceit and excessive selfishness.
Libra representatives should make use of this advice when dealing with their feelings and interpersonal relationships. November will make you feel amazed as to how many new people are going to show their interested in you. You'll start making new acquaintances literally everywhere (even on your way to the supermarket or while jogging). Mind you that people, who are going to break into your life at the end of this autumn, will possess stunning natural charisma and a great sense of humor. Pursuing the desire of making a lasting impression on them, do not step over your true emotions (do not laugh, if some anecdote is really not funny, and there's definitely no need to express sympathy if a "tearful" story has not touched you). Be yourself when communicating with the opposite sex. November will give you the chance to start a new romantic relationship, but you have to act rather natural. Married Libra representatives should also lean on acting natural when trying to solve an important domestic issue. It is quite possible that you and your marriage partner will have to urgently look for a large sum of money, and you'll decide to borrow it from one of your older relatives. In order to accomplish this goal, there's no need to come up with complicated "schemes", you'd better honestly tell your parents that you intend to buy something, and you have enough money only for the purchase of this product's box.
Libra-employees will hardly pay any attention to the financial and career aspects of their lives in November. You will stop showing the initiative in professional matters and will find hundreds of "excuses" not to work on your rightful days off. The reason for this behavior will be your irresistible November laziness. Needless to say, that such an approach will hardly please you with a financial growth, and that by the end of this month more hard-working colleagues are going to get a raise, not you. Libra representatives involved in their own business, should not expect any chances to relax in November. You will once again have to dig through a whole heap of issues, that have appeared due to the carelessness of your staff.
The end of autumn 2017 won't make Libra representatives worry too much about their health. The only problem will turn out to be a slight cold, that you'll be able to fight off quickly enough. Once you manage to completely recover, you will take up on the implementation of your most cherished goal - the dream of having a slim body.
Horoscope for November 2017 for each zodiac sign
Horoscope for November 2017
Horoscope for November 2017 for Libra