Horoscope for November 2017 for Aquarius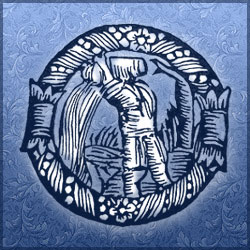 Reading their horoscope for November 2017 Aquarius representatives will experience a bit of annoyance. For the next four weeks, Lady Luck is going to be rather close to you, and yet you won't be able to reach out to it. The reasons, making you feel like an outsider at this "celebration of life" party, will be unknown. It is quite possible that you will never be able to succeed only because you fall victim to laziness and sluggishness.
The personal life of Aquarius representatives in November will resemble a desert. A very small amount of events is going to take place in your life, meaning that you're unlikely to have any chances of starting a new romantic relationship. However, do not rush into losing your heart, since a lot depends on your own initiative. If you take even tiny steps towards getting closer to any specific person, it is quite possible that Lady Luck is going to smile at you. In short, stop living a lonely life, let the whole world know about your existence, do not miss a single public event, and then your life is going to be brightened up not just by one person, but by a lot of people, who will be able to fill the void in your heart. If you are married, November suggests you to keep focused on securing the mutual understanding between you and your marriage partner. The end of this autumn will make your marriage partner decide to implement an unusual project. Nobody said that you would like this idea, but try to keep your thoughts to yourself at first, instead of expressing your negative attitude right away! Allow your beloved one to be committed to something, even if you do not see this as a promising project (at the end of the day, you can always support your spouse, if this idea ends in a total fiasco).
Career and financial aspects of Aquarius' life in November will not cause any particular reasons for concern. At the same time, you're also quite unlikely to bathe in a pool of joy. Your income will remain at the same level, which means that at this point you won't be able to make the purchase of your dream. If you are an employee at a company, the end of autumn 2017 advises you to try and not spoil relationships with your colleagues. Behave respectfully towards them and it would be rather unreasonable to rub into your colleagues' faces that you're the boss' favourite. The month of November will make self-employed Aquarius representatives feel a minor panic. Rather dangerous competitors entering your business life will turn out to be the reason for that. You will be quite surprised to learn that the company, that you have always considered to be "weak link", has suddenly become a real "business shark". Your major task for this month will turn out to be the search for methods aimed at protecting yourself from attacks of your competitors.
The end of autumn 2017 will be marked for Aquarius representatives by their rather careless attitude towards their own health. You'll ignore the first alarm, warning you of the upcoming cold, which will lead to the rapid development of an illness. You will have to take a sick leave in order to restore your health as soon as possible.
Horoscope for November 2017 for each zodiac sign
Horoscope for November 2017
Horoscope for November 2017 for Aquarius