Horoscope for November 2017 for Aries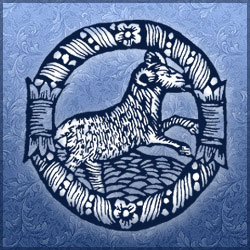 Every Aries representative will perceive the horoscope for November 2017 as a call for immediate action. At this point, when autumn smoothly flows into winter, you'll decide to completely revise your usual routine and get rid of everything that you've grown tired of. This concerns not only the old things, that you're going to throw away with no regrets, but also all the former affections, thoughts and feelings (there's a great chance that the month of November will help you to finally say goodbye to them).
The personal life of Aries representatives in November will be primarily subjected to major reforms. First of all, free yourself from the presence of all the people, who cause you nothing but the strongest irritation. Once you stop answering their phone calls and messages, you will have a lot of free time. You'll decide to devote it solely to yourself and to your looks. Perhaps, this will be the time when some sports equipment appears in your house, and you're going to consider it your most loyal friend. If you are single, the month of November will make you dream of love and romance even more often than before. At this point, a person completely corresponding to your soul mate's demands is not expected to appear in your life, although you will be able to make some promising acquaintances with people, who are going to share your interests and views. Married Aries representatives are going to turn into household tyrants at the end of autumn 2017. You'll put your foot down stating that from now on you are not going to tolerate piles of old things and clothes around the house. All your beloved ones will be assigned to the fight against this "antiques". When your closets are freed of all the unnecessary things, you will be able to let out a sigh of relief. And at the same time you're going to announce the start of a new family project - a plan of how to get rid of the unloved relative in your house.
Aries representatives are going to show the revolutionary mood of November in both financial and professional lives. You will be determined more than ever, and therefore, there will be no single factor preventing you from climbing the ladder of career success. You will be pleased to notice the rapid growth of your income and the level of your social prestige alongside the development of your career. The month of November will help Aries representatives involved in creative jobs to realize a very interesting project, which will almost immediately find a lively response from the audience. How is this going to happen, actually? It's quite simple, you will finally give up the traditional forms that you have been using in your work, and then you will create a real masterpiece, unique and unlike anything else.
Aries representatives will be quite successful in protecting themselves from autumn colds and inflammation. Intending to leave the house, you will be rather careful when selecting your outfit, and your wardrobe will be filled with warm and comfortable clothes. In short, colds are not a threat to you, and the only issue for you this month will be an occasional discontent with a figure, your floor scales are going to show you, or with your own reflection in the mirror.
Horoscope for November 2017 for each zodiac sign
Horoscope for November 2017
Horoscope for November 2017 for Aries