Horoscope for November 2017 for Cancer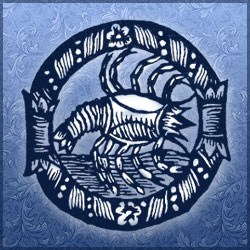 Horoscope for November 2017 is not preparing any surprises for Cancer representatives. You will have to continue the fight against adverse circumstances, and you will only dream about peace, just like the last month. However, at some point the life in a constant state of stress will begin to seem normal to you, and you will stop complaining about the cruel Fate, shouting at every corner "I am the most unfortunate person in the world!"
The personal life of Cancer representatives in November will be occasionally filled with awkward situations. It will seem to you at certain moments, that a rather worthy candidate for the role of your second half has appeared in your life. Unfortunately, you are destined to spend only a few days in a state of incredible uplift, and after that you're going to come down to earth again. You will be disappointed to learn that your romantic interest is already married, and is not planning to break up their family, and you're being used only for a fleeting affair. This news will cause a blinding flash of anger inside you. It is quite possible that you will visit the significant other of the person, who wanted to take advantage of you, and tell this person the whole truth. Married Cancer representatives can expect another kind of drama in November. You are expected to face a rather blazing row, that an older relative is going to kick up. You and your marriage partner will be outraged to learn how unjust this person has dealt with the potential inheritance. You will tell this person about your offense, which will lead to your couple being absolutely excluded from the will.
At the end of autumn 2017 injustice is going to accompany Cancer representatives literally everywhere (even in financial and career aspects of their lives). If you are working at a company, somebody else is going to get a raise, and not you. In addition, you will not be able to get an invitation to go to an overseas training, and your office will be occupied by a protege of some high-ranking manager. In short, it will seem a lot more often that the troubles will never end. However, the month of November has prepared something positive for you (you will avoid being fired, unlike most of your colleagues, and your wages are not going to be "docked" in usual amounts). November is going to make self-employed Cancer representatives also live in a constant state of stress. Ambitious schemes of your competitors are going to annoy you a lot, and your staff is going to cause even more irritation. Many of these people will begin to neglect their professional duties, making your products' and services' quality terribly suffer.
Cancer representatives will learn to take up on all November troubles with dignity. All in all, don't you even think of forgetting about the importance of proper maintenance of your health. Remember the rule of "1 to 7", according to which one negative emotion has to be compensated by seven positive ones. Where should you look for something positive in your harsh everyday life? It's literally everywhere - in walks through the autumn woods, in talking with friends, in visiting your favorite coffee shop and in other simple human joys.
Horoscope for November 2017 for each zodiac sign
Horoscope for November 2017
Horoscope for November 2017 for Cancer