Horoscope for November 2017 for Gemini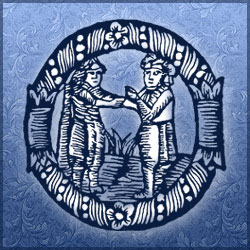 Horoscope for November 2017 advises Gemini representatives not to judge others too harshly. Yes, the end of this autumn will fill your life with rather too many unworthy people, and you will hardly hold yourself back from creating a conflict. However, you shouldn't forget that a "one-time" contact can ruin the image of this or that person. In other words, show some wisdom, patience and tact, and it would also be quite reasonable to give up excessive impulsivity.
The personal life of Gemini representatives in November will be filled with complicated and dramatic situations. The beginning of this month will e marked by a major conflict breaking out between you and your old friend (or a colleague, or a distant relative, or a neighbor). While you're trying to figure out who's right and who's wrong in this situation, people around you will dream only about one thing (to make these hysterical screams finally stop). You won't be able to completely eliminate this unpleasant incident, meaning that your opponent will keep on irritating and annoying you for quite a while. Living in a constant state of negativity is not good at all... especially if you are single and do not have the moral support of your beloved one. Moreover, falling victim to the power of aggression, you are unlikely to start a new romantic relationship. This is unfortunate, since the month of November promises to let a rather worthy person in your life, who could have probably make you truly happy. If you are already married, try to avoid making your hot temper destroy the idyll at your home. Learn to forgive minor errors of your beloved ones and do not blame your soul mate in all your personal problems.
The end of autumn 2017 promises Gemini representatives, working at a company, a tendency for growth in their professional lives. However, one of your vain colleagues is going to seriously interfere with your career development. Being afraid of missing such a promising position, this person will not give up such vile means as slander and gossip about your professional incompetence. Fortunately, you will be able to stop the schemes of your enemy, then you'll warn that person, that it is very dangerous to cross your path. Determination and assertiveness will be very useful to Gemini-entrepreneurs. Once again you will have to join a fierce battle with your major competitors. You are going to win this "battle", but you'll be so exhausted that you won't be able to fully enjoy it.
In general, the month of November is not going to cause Gemini representatives any serious health related issues. Seasonal cold will pass you by, reminding of itself only with a short-term ache in the joints. At this point, you're going to feel quite fine, and you will decide to treat yourself to a spa course or to an exotic massage session.
Horoscope for November 2017 for each zodiac sign
Horoscope for November 2017
Horoscope for November 2017 for Gemini