Horoscope for December 2016 for Virgo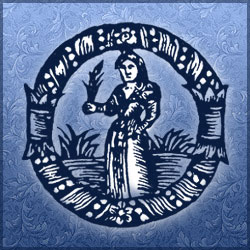 December of 2016 promises to be for Virgo representatives a rather tranquil month with no fuss; however, there's no need to think that the representatives of this restless zodiac sign will enjoy the tranquility and start spending time with their family. It goes without saying that Virgo representatives will definitely find something exciting, or simply travel abroad, to places that they wanted to visit long time ago. Those who decide on staying at home, will meet with their old friends. Perhaps, you will help them with moving or any other important matter. Pursuing their own dreams, "jumping from one place to another", people of this zodiac sign are putting themselves at risk of damaging relations with their families, who will hold a grudge agains you due to the lack of attention from your end. Therefore, it is crucial to find at least some time for your family.
On the whole, December promises to be for this zodiac sign's representatives a rather stable and successful time for the implementation of outlined plans. However, most of Virgo representatives have been working quite hard for the past few months, and at this point they only need to "reap the fruits" of their labor. The last month of the year will make Virgo representatives face the need to solve a lot of issues related to the upcoming holidays. Though this is just a pleasant happy routine that brings pure joy.
The first decade of December will be devoted to solving old problems and unfinished business. Virgo representatives will have a chance to improve their financial situation, receive a bonus at work by taking up a second job or performing a responsible task assigned by the employer. At the beginning of the month stars promise single representatives of this zodiac sign new meetings, which will grow into strong relationships. Married Virgo representatives have to be more attentive to their children. It is quite likely that a child has some secrets that will soon be revealed, if parents can prove that they are able to help the child to understand their problems.
The second decade of the month is rather favourable for shopping experience. Family routine during this period will make Virgo representatives drown in chores and force them to focus on unusual for them tasks. It is quite likely, that the representatives of this zodiac sign would want to make a small repair or move the furniture around for holidays. Stars foresee a purchase of antiques, paintings, figurines and other decorative items for interior. This time is quite favourable for announcing an engagement or getting married. If the meeting with parents of your better half had already been planned, but for some reason was postponed, now is the best time to finally make it happen.
The third decade of the month might be marked for Virgo representatives by stresses and nervous breakdowns caused by intensive activity in various aspects of life. Either way, it is crucial to avoid conflict situations and harsh remarks about colleagues and relatives, if you do not wish to darken the festive mood. At this point Virgo representatives need to be more patient and supportive to others, visit relatives, pay attention to the family, and arrange holidays for children. If the relationship between partners has already died out, this month will make the break up a lot less painful for both parties.
Horoscope for December 2016 for each zodiac sign
Horoscope for December 2016
Horoscope for December 2016 for Virgo