Horoscope for December 2016 for Aries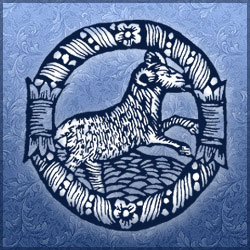 December promises to bring for people born under this zodiac sign lots of important things that need quick resolution. However, energetic and self-confident Aries will be able to cope with every single task. Career development promises to be quite successful; assertiveness and stubbornness of Aries representatives will help them in dealing with difficult situations. However, excessive harshness and straightforwardness might damage relations with colleagues and even superiors. December predicts pleasant meetings, romantic dates, and even successful marriages in personal lives of this zodiac sign's representatives. Single Aries will drown in keen anticipation of something new. This time is rather favourable for all those, who are in love. The second half might prepare a surprise, for example, a romantic trip, where you have always planned to go; or it might be something else, but not less enjoyable and meaningful. Stars suggest to pay more attention to your health and appearance in December. It would be a nice idea to go to the gym, since being overweight will not improve your overall health and will definitely not make you either feel or look better. On the whole, this period is perfect for summing up the year behind you and outline plans for the future.
The first decade of the month will be marked by strong determination of Aries representatives to move forward. Though stars warn you to not overestimate your own abilities, by taking up too many tasks at once, you won't have enough time to resolve all of them. Trips are highly expected; this will help you get some rest and establish useful contacts. Financial aspect of your life promises to be quite stable. The prospect of receiving a significant profit rises in front of you. The beginning of the month is rather favourable for shopping. Stars are giving you a chance to buy gifts for friends and family for the upcoming holidays and treat yourself with a new outfit or some other pleasant purchase.
The second decade of the month will help Aries representatives to promote their earlier projects. This is the best time for the realization of creative plans and ideas. Though at the same time this very period will be marked for the representatives of this zodiac sign by excessive paperwork and intensive work loads with numerous cases that require immediate resolution. The well-being of Aries representatives might worsen due to constant stress, work related tension, and sleep deprivation.
The third decade of the month promises to be filled with meetings; this concerns business partners, friends and lovers. Business trips at the end of the month will be rather obligatory and won't give you a chance to relax, so it would be better to postpone them to another time. For this very reason, stars recommended to exclude the idea of celebrating New Year in the suburbs, other cities or abroad (i.e, away from home); otherwise, this can turn into dampened spirits and unsuccessful holiday celebrations.
Horoscope for December 2016 for each zodiac sign
Horoscope for December 2016
Horoscope for December 2016 for Aries