Horoscope for December 2016 for Cancer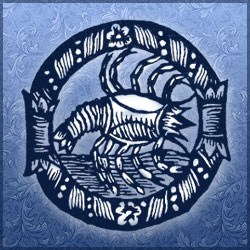 The last month of the year will turn out to be for Cancer representatives a rather dull and depressing time, especially its first half. The daily routine will bestow upon the representatives of this zodiac sign a devastating feeling of sadness and fatigue, leading to apathy towards everything around them. The work will bring you a short break, since all important issues have been resolved during the previous month, and at this point it is time to have a nice rest. Stars predict work related conflicts and misunderstandings that, unfortunately, cannot be avoided. The financial aspect of life is expected to be filled with difficulties. Significant expenses will affect your budget, that's why it is crucial to avoid wasting money at this point, you'd better try to save some money instead, since stars do not promise any financial improvements in the nearest future.
This month promises to be quite favourable towards those Cancer representatives, who are in love. Male representatives of this zodiac sign will finally make up their mind to take a serious step and propose to their beloved one. And female Cancer representatives will finally hear the long-waited marriage proposal. Personal life promises to be rather smooth and calm, which will help to get ready for the upcoming holidays.
Health Horoscope for December promises to be not quite easy one. Injuries and traffic accidents are expected. Cancer representatives should be extra careful when driving and try to fight their "need for speed". Physical training will keep you cheerful and fit, so it would be a nice idea to hit the gym, or go swimming, skating or skiing.
The first decade of the month will make you drown in work routine. Things will be going rather well, but you should expect "a fly in the ointment" in a form of a sudden visit from the Ministry or police. It is also quite likely that Cancer representatives will have to witness some incident. However, you should not expect too much trouble, and it will be a great personal relief. At this point stars suggest to devote more time to your family, especially children. This is the time when you need to show your feelings and parental care. A nice idea would be to go to a circus, movies, a water park, or where your kids always wanted to go.
The second decade of the month suggests Cancer representatives holding high-ranking positions, and those involved in business, focus on the formation of their staff and look for competent professionals, who will contribute to the development of business and will bring fresh interesting ideas. The well-being of Cancer representatives might worsen at this point, it is quite likely that an old chronic disease will exacerbate. If you ignore this, you might end up in a hospital. Therefore, it is crucial to pay extra attention to your health, and at the slightest suspicion of disease, seek medical advice immediately.
The third decade of the month will help Cancer representatives to finally come out of their sleepy, apathetic state and drown in a whirlwind of pre-New Year pleasant routine. Stars suggest that people born under this zodiac sign spend the holidays in a circle of close friends and relatives. Those in love will have a great opportunity to meet the parents of their better half, bringing the couple closer and helping them to start building their new family together.
Horoscope for December 2016 for each zodiac sign
Horoscope for December 2016
Horoscope for December 2016 for Cancer