Horoscope for December 2016 for Pisces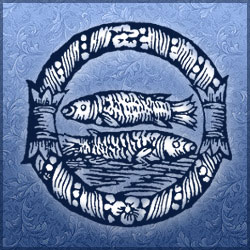 December of 2016 promises to be for Pisces representatives a rather productive month. People born under this sign will have time to "move mountains". Their main task at this point is to follow the path to their goal, ignoring the opinions of others, and to determine the direction in which they need to act. Stars suggest to find the support in powerful people. December recommends Pisces representatives involved in business to focus on investments in new projects, since they will gain significant profit soon enough. Financial horoscope for this month promises to be quite favourable towards the representatives of this zodiac sign. Pisces will regularly receive money, that will help them purchase something expensive, something they have been dreaming of for a while. This might be a car, new furniture or appliances. However, the costs will increase together with the income. Pisces will have to pay off their debts, though this should not have much impact on their financial situation.
Personal life this month is in its full swing. Stars promise single Pisces new acquaintances and meetings, though all these affairs will be rather short-term. Those representatives enjoying their life with their better half, will drown in the whirl of all the pleasures of "first dates" period. Even if it's a long-term relationship, December will provide both partners with a new wave of emotions. Married Pisces representatives would want to please their beloved ones with gifts and attention. Such a huge wave of positive emotions will make Pisces representatives feel confident and believe in themselves.
The first decade of the month will be marked for the representatives of this zodiac sign by a long-awaited recognition of their worth in the eyes of their superiors. Stars predict significant success for those involved in creative activities: musicians, actors, poets, writers, etc. Pisces representatives holding high-ranking positions will have to consult with their business partners and coordinate their plans with authorities. Personal life at this point might present you with some difficulties, which will be caused by misunderstandings between partners as to where and how to celebrate New Year and other upcoming holidays. If Pisces do not give way to their better half, it might escalate into a real conflict, that's why it is crucial to reach mutual understanding.
The second decade is favourable for changing your usual looks. This is the time to experiment with your image, change hair, outfit, and style. All changes will turn out to be successful, and of course, Pisces representatives won't be left without attention and compliments.
The third decade of the month will force all work related issues take a back seat; the representatives of this zodiac sign will plunge into purchasing gifts for the upcoming holidays. Friends or relatives will appreciate a ticket for New Year's special festive event or a photo book with the most interesting and memorable moments of their lives. At the end of the month Pisces will be needed everywhere and every time. It is quite likely that they will be offered to host corporate parties or New Year's celebrations, which will help them earn a substantial amount of money. Since the representatives of this zodiac sign have a naturally great sense of humour and creative feeling, all the activities they decide to take up are doomed to be extremely successful.
Horoscope for December 2016 for each zodiac sign
Horoscope for December 2016
Horoscope for December 2016 for Pisces