Horoscope for December 2016 for Aquarius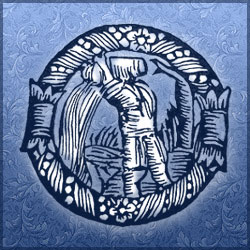 December of 2016 will be marked for Aquarius representatives by a lack of energy, fatigue, and mood swings, that will be caused by intensive workloads and instability in their personal lives. People born under this sign will want to relax, switch to something new, spend some time alone to understand themselves. But, unfortunately, this month, apparently, will not provide such an opportunity. At this point stars suggest Aquarius representatives to rely on vitamins, and not take to heart unpleasant situations at home and at work, no matter how difficult it may seem, pay more attention to their health and interests. This is the only to fight depression, and improve health. This is the time to do active sports, go skiing and skating, this way your bad mood and fatigue will fade away. By the end of the month everything will get back to normal.
Professional growth follows a rather unstable pattern; it is quite likely that Aquarius representatives will have to face problems that they do not want to deal with. Financial horoscope promises cash bonuses, though on the other hand, your mood will be darkened by the fact that some of your friends will not want to pay off the old debt, that you have already had some plans for. However, there's no need to focus on minor issues, you'd better devote yourself to getting ready for the upcoming holidays.
Love horoscope predicts a break up or a long separation from your beloved one. The second half will have to leave on urgent business for an indefinite period. Many representatives of this zodiac sign will suddenly feel irritation towards their beloved one, if Aquarius succumb to negative emotions, they will not be able to avoid major quarrels that might end their relations for good. Married Aquarius representatives will have to deal with solving family issues in a short period of time. Otherwise, next year will make you face them again.
The first decade of the month will be dedicated to work. Aquarius representatives will try to win the favour of people holding high-ranking social positions. If they manage to get connections with powerful people, it will help them to reach rapid career development in future. Many representatives of this zodiac sign will be involved in home repair or redevelopment, and some of these people will face the need to move to a new place.
Stars predict that the second decade of December will be devoted to routine paperwork. Friends or relatives will need you help or advice. Though stars do not recommend to rush into dealing with other people's affairs, otherwise Aquarius representatives might turn out to be the ones to blame if something goes wrong. At this point stars suggest you to focus on your relations, smooth the things out with your better half, arrange a romantic evening, or go to a restaurant. Married Aquarius representatives should do something nice for their family. It might be some cute gift or an offer to go out together to some interesting event.
The third decade of the last month of the year will finally give you a chance to relax. At the end of the month certain expenses related to the purchase of household items and gifts for holidays are expected. Spouses will start preparing for the new year, and single representatives of this zodiac sign will most probably decide to spend their holidays with friends. Even if a possibility of a new relationship rises on the horizon, Aquarius representatives are unlikely to get involved in their development at this point.
Horoscope for December 2016 for each zodiac sign
Horoscope for December 2016
Horoscope for December 2016 for Aquarius