Horoscope for October 2015 for Sagittarius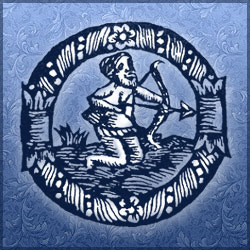 In October 2015, the Sagittarius will be the center of the universe and the soul of any company. And should you say, it will be very a hectic center and soul! The representatives of this zodiac sign will begin to live as if they could do nothing wrong. Who will dance on the table on a bet? Sagittarius! Who does not enjoy a little one sitting a bottle of champagne? Sagittarius! Who will run to compete on speed eating dumplings? Tip required? This fall there is almost nothing in the world that could frighten, confuse or disarm Sagittarius (except a nuclear briefcase or a rat in the soup). As you can see, the star liberated the whole of October for this sign to seethe life, experiencing ringing laughter and crowds to the fullest. The ability to organize a holiday around it is a valuable quality that will help make the upcoming month memorable. However, this coin has a flip side: your household members are unlikely to remain satisfied with the current situation. Parents are clearly against alcoholic booze and the lover (if any) will not be satisfied with the Sagittarius and cause more than one scene of jealousy. The Horoscope advises you not to leave too much to the world of unbridled fun and sometimes to remember your loved ones. Be sensitive and caring, it is precisely what the people you care about need.
The single Sagittarius must look critically at the new found buddies in the middle of fall. Otherwise, October threatens you with losses (and losing can be interpreted as misplacing either self-esteem or your purse). Confidence - that's fine, but in modern brutal realities it is safer to believe in vampires than humans. Do not get fooled by the sweet promises and languid sighs, because the smoky-eyed beauty may well be a calculating bitch and an elegant handsome gigolo may be a commonplace cheater. This naive sign will absolutely disable its head while dating with the opposite sex, which is bad even if it is because the brain cells, embracing with the molecules of alcohol, roll onto their side and announce their intentions with drunken snoring. If you do not learn to carefully test the waters before you make a move, you will fall through into a quagmire from which it will take long to get out, and then even longer to get rid of the odor.
In October 2015, the Sagittarians will often tumble into the office with purple circles under their eyes and blearily issuing a sleepless but a fun night. The best part of the day will be spent on the passionate dreams that make this deafening printer disappear and in its place put a time machine that will allows you to return to the last day and go to bed at exactly 9 pm. The smart Sagittarius, hitting a similar binding, will recruit his supporters among colleagues who have shielded the snoring partner from the authorities when they decided to make a sudden detour of their possessions. The stupid representatives of this zodiac sign, deciding to cope on their own, will spend all 8 hours suffering and falling in the eyes of his superiors. The Horoscope advises his proteges not to suffer from false heroism and join the first group to go through this difficult but memorable period.
This month you will realize how much of our self-esteem and well-being are tied to material goods. Headache, depression and insomnia are easily cured with an unscheduled premium, so that the completion of the bank account is the best cure for all ills! People who discover this simple truth will rush violently to storm the career heights. For Sagittarius, by and large it is not so important what position is emblazoned on his office door, but it is extremely critical how many zeros he sees in the amount of his salary. When in October 2015, an opportunity to move to a more generous employer will stand out on his way, he will not hesitate to do so, never regretting the consequences. However, the Sagittarius should clearly see the line between desiring just compensation and greed for material prosperity. Do not let the money to eclipse common sense. Otherwise, you risk to get involved in a mid-fall deal with an illegal gamy. The Horoscope advises Sagittarius to comply in all measure and not bite of the pie if they are not confident that they can swallow the grabbed piece.
Horoscope for October 2015 for each zodiac sign
Horoscope for October 2015
Horoscope for October 2015 for Sagittarius