Horoscope for September 2014 for Taurus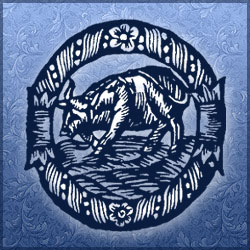 Taurus, most of September will feature the Sun and Venus in your house of loves, children, and creativity. On September 3rd and again on the 14th The Sun and Venus will communicate with Pluto who is in your house of deeply held beliefs. If you find that what you are dealing with in relationships, family and career isn't in line with your ideals and morals, look around you. There might be better scenarios waiting around the corner.
This is the end of summer, but the fun is still happening for you. If you are committed you should go on a spontaneous camping trip. This is something you have wanted the entire summer. Why not go now? Spend quality time alone with your love. Leave your cell phones at home and get a babysitter.
On the 21st of September there will be a spectacular opportunity to meet people who will take you to a higher plane in your career. A mentor will find you and your intuition will provide insight. Mars enters your house of joint resources on the 13tgh of September and you get a collection call on an old debt.
Although you work difficult hours Taurus, you love your schedule. You will need to deal with a corner in your road to success on September 13th. Mercury and Uranus team up with Mars to make things difficult. Do not say a word to anyone about your problems and solutions until you know everything that is going on.
Great days for you Taurus are the 2nd and 3rd of September. These days you can do no wrong. On the 5th you will settle arguments with your love. On the 14th and 15th things will be great at work and your bonus is finally listed in your paycheck. On the 202th you will have a spectacular day all around. Your children are doing well and life is good. On the 21st remember the 20th? This is also a spectacular day. The 25th of September will bring you chances to sign papers for an investment.
Crazy days in September Taurus include the 6th and 7th. Don't go to the lunch room on this day. Gossip is abounding and it includes you. On the 9th your boss is angry at everyone. It is best to just stay out of the way. On the 13th your challenge will be to juggle your career and home life. The choices you make on the 13th will decide the rest of the year.
Horoscope for September 2014 for each zodiac sign
Horoscope for September 2014
Horoscope for September 2014 for Taurus