Horoscope for September 2014 for Capricorn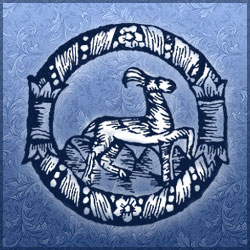 Capricorn, getting your way this month of September will be very easy. Pluto is on duty in your sign and your house of personality. No one can refuse you anything. What a fun dilemma. Make sure you are influencing the right people and giving the right advice.
When Venus enters Virgo on the 5th of September everyone will ask for your advice, take and be on the same page as you. They take pride in wht they do and pay attention to details. If there are problems at work, coworkers will cancel evening events and keep their projects perfect. Your team will be praised. One of your coworkers seems to be right on your wave length. Get their number and be a friend.
Money and success seem to cling to you Capricorn. Introduce yourself to high rollers, take advice from authority figures, and be ready to pass out your business cards and resume. You can have what you want this month. It is all up to you.
Around the 21st of September give out your best advice to a friend. Take heed when an authority figures calls you into their office. Be on you game; smart and witty. Pluto is smiling on your to make things lucky. Nothing happens by accident; not the promotion, the raise or the new love in your life.
Icky days for you Capricorn, however will be the 5th and 8th of September. The 9th is doubly unlucky and it seems as if all your hard work has floated away. On unlucky 13th do not go out after work. The dark and scary feelings in the night will have you doubting yourself. On the 17th your friends are a bit on the difficult side and are criticizing your every move. The 22nd is not a good day at home. Work is great but home takes away from the attractiveness of your career. On the 29th you may need to sit in a chair, read a book, and ignore the world.
Wonderful days include the 3rd and 4th of September. You can do no wrong and presentations are awesome. The 10th is a day when co-workers elect you to the team leader. This includes a raise and a promotion. The 14th is spectacular. The sky is awesome and the universe is smiling. The 23th of September is a lucky day. You find the right combination to your project. It will be finished quickly and you can move on. The 21st you receive accolades for your hard work. Watch out for the 24th and 25th; these are days when you are in the spotlight.
Horoscope for September 2014 for each zodiac sign
Horoscope for September 2014
Horoscope for September 2014 for Capricorn