Horoscope for September 2014 for Gemini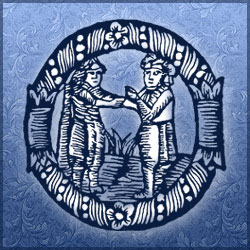 Gemini, this is an inspiring month for you as Libra and Virgo are affecting your life. On September 2nd when Mercury heads into Libra you compromise with those who are seeking your favors. On September 5th Venus moves into Virgo and your house of home. Devote a great deal of energy to making your family perfect in environment, attitude and emotions. Give them the attention they are craving.
Everyone you talk to and meet today Gemini is awesome. This is due to Libra running through your house of conversation. If you are single when Sun and Venus enter your house of love on September 23rd watch for an interesting love to enter your life. If you are committed, deepen the relationship.
Venus, who loves money, spends most of her time n Virgo and your house of home and emotions. If you are looking to start a partnership or even obtain a loan for a business startup, get the right advice around the 5th of September to the 28th.
September 8th brings on the Full Moon in Pisces and your house of career and authority. It activates your house of home, again. You may feel torn between two necessities; home and work. Pay attention and many advances pop-up in your career. The key to keeping loved ones healthy, happy, and content to is to give them your full attention for the moments you have with them.
Lovely days in September for you Gemini include the 2nd when things in your career ramp up. On the 3rd good things happen to projects at home and at work. A neighbor volunteers to paint your living room. Happy days! On the 5th you get your long waited for promotion and on the 11th you get a new office with a view. On the 14th your paycheck is substantially increased. The 21st of September Gemini is a red letter day when you meet your new team. The 25th your team endorses you as the leader.
All is not wonderful in September, however. You have challenging days on the 6th and 7th. Things are not quite ready for you to begin your promoted job and it is frustrating. On the 8th and 9th your authority is challenged and feelings begin to fester. On the 13th you have a truly unlucky day. You are late to work because of the weather, a flat tire, and a crying child. On the 30th you should take the day off to catch up on sleep.
Horoscope for September 2014 for each zodiac sign
Horoscope for September 2014
Horoscope for September 2014 for Gemini