Horoscope for September 2014 for Leo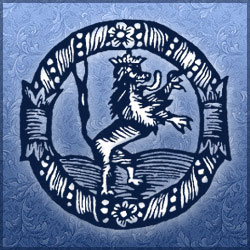 Leo, Mercury is moving through cooperative Libra this month and spends a great deal of the month in your house of short trips, conversations and encounters. You are the star of the show today and your clients and audience realize you are very talented. Let your hair down and be yourself.
Love and money are intertwined in September. Venus is running through your house of personal resources. You want to earn more and more, and your partner asks you to decide what is important to you. Take on a new job giving you more time with your love. You know what you must do, Leo.
September 9th brings on an urgent situation demanding you take responsibility for most of the projects at work, Leo. You can do it! It will not be pleasant, but it is a new beginning. Rough going is your legacy, but by the 14th of September you feel confident and enlivened.
Feisty Mars and feisty Sagittarius being moving in your house of love, creativity and leisure on September 13th. Children will be highlighted. Take a quickie road trip with your family or go on a spontaneous vacation with your relationship love.
Behave yourself on the particularly lucky days of the 1st, 2nd, and 3rd of September. Take the initiative to do something fun; something worthy of your career; and something just for your family. On the 10th you finish your hardest project. Now go out and celebrate. On the 14th you are rewarded for good deeds done months ago. The 20th finds you reading an inspirational novel. You long to turn your life into that novel and you begin the steps. On the 24th things at home are awesome and children seem to be doing well in school. September 25th is a day of goodness and charity. Donate to your favorite organization.
Beware and be up to pare on the 8th and 9th of September. These two days challenge your resolve to be less angry and argumentative. On the 12th argue with a love and your clothes are thrown on the lawn. The 13th is unlucky when you lose your car keys down the sewer. Watch and keep a tight hold on keys so this does not happen. On the 21st your boss is angry at what you sad in staff meeting. You are called on the carpet in front of your workmates. The 27th is an evil day and the weather is awful. Stay home on the 28th and pull the covers up over your head.
Horoscope for September 2014 for each zodiac sign
Horoscope for September 2014
Horoscope for September 2014 for Leo