Horoscope for September 2014 for Aquarius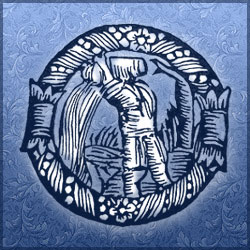 Aquarius, find September as the month of awesome friendships and good conversation. Mars moves into Sagittarius on the 13th and your personal freedom makes it possible for you to gain all types of new information. You love this feeling. Your house of friendships is emphasized as Mars moves though this house of friendship. Great time and wonderful knowledge exchanges are yours for the asking.
Jupiter is working Leo and your house of relationships Aquarius. Admirers seem to come out of the woodwork. If your new love becomes possessive, however, you drop them quickly. Yet on the 25th of September Jupiter and Uranus will team up and you will meet your match. Happy days!
The Full Moon on September 8th illuminates your house of money. This is great news and you may get the answer to financial questions you have been seeking. Although you will not positively like the answers, you will realize you need to cut back on spending, learn to budget and live a frugal life. Stay calm on September 21st when Venus clears things up a bit.
Mercury and Uranus face off on the 13th of September. There is surprising news coming your way and it makes you scramble for information. Change is good and will bring you luck. While everyone else is confused, you are actually elated.
Challenging days for you Aquarius are the 5th and 8th of September. Projects just don't seem to get done to your satisfaction and your irritation ignites a small war among team members. On the 9th stay locked inside your office and ignore the rest of the office team. It will seem as if they are on the prowl for any bad information they can find and will hurl it at your back. On the 17th take time to bring your own lunch to work. No one will want to eat with you today. On the 20th your supervisor calls you into his/her office to find the answers to all the discontent. The 22nd should be a day of celebration, instead it is a day of negotiations.
Happy days include the 2nd and 3rd. You can do no wrong and this will make up for the bad days coming in September. September 10th is a great day for home and family. Children are pleased with school and your mate is happy as a clam. The 12th of September brings out the best in everyone at work. They tend to listen to you and do their work without arguing. The 13th is a nice day when the sun shines and you go home early. The 21st brings a bonus in the form of a gift certificate and the 25th is just plain wonderful. On the 29th you will be rewarded for all your hard work and negotiations. The bad things that surfaced in September will seem like a bad dream.
Horoscope for September 2014 for each zodiac sign
Horoscope for September 2014
Horoscope for September 2014 for Aquarius