Horoscope for October 2014 for Virgo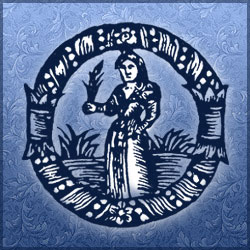 Virgo from October 1st to October 25 Mars will be in Sagittarius and your house of home and family. There are issues going on with family members and you must make light of the situation. Don't give it a name. Be funny, philosophical rather than lecturing. Laughter after all is the best medicine.
Everything in relationships this month Virgo is about you. Venus, the Sun and Mercury take turns having a good time in your house of intimate partners. The stronger you feel about someone this month of October 2014 the more they will love you back.
The Sun, Mercury and Venus working in your house of personal finances brings money matters to a head. Keep working hard to save and pay off debts. That is your best security net against a difficult future. Work as hard as you dare in your career to up your salary.
On October 26th, Virgo you will look so awesome and admirers will swarm around you. However don't worry about long-term relationships. They won't be there. Just spin your one night stands into gold and enjoy.
Awesome days for you Virgo in October 2014 include the 5th and 6th. These days bring you good luck in the love departments. A new love comes into your life and you are hoping this is the one. Might be. On the 14th and 15th finances are highlighted. Things go well in your budget. Do be careful, however and keep your wallet in your pocket. On the 22nd and 23rd you are invited to company parties that feature very influential people. You impress them. May be a new job will be in the offering. On the 26th you receive a new addition to your family and it is awesome.
Pleasant and rewarding days for you this October 2014 Virgo include the 5th and 6th. These two days alone will be the best days of the month. Projects get done, friends are appeased and your love is satisfied. The 14th and 15th are the paydays. They are always rewarding! The 22nd and 23rd provide volunteering ideas at your local soup kitchen. The food is great and the evening better. The 26th is your lucky day! Nothing goes wrong this day. Everything is awesome and you are feeling on top of the world. On the 27th of October 2014 finish up your projects and go home early. The 28th is your Halloween Party. It will be fantastic
Awful days in October, Virgo include the 3rd and 4th. These days nothing seems to get done and the mood in the workplace is dismal. The 7th finds you looking out your office window and wishing for spring. On the 10th your teammates will get angry at you because you are not proactive enough. The 11th is a day in October 2014 when it is best to just stay at home. The 16th you have a cold and possibly the flu. You feel awful. On the 17th you feel no better and have to take another day off work. The 17th you must get things done. Don't procrastinate. Go to work. On the 18th avoid the freeways at all costs. Accidents will sent you into a tailspin. On the 18th beware of gossip. You will do fine if you hide under your desk.
Horoscope for October 2014 for each zodiac sign
Horoscope for October 2014
Horoscope for October 2014 for Virgo