Horoscope for October 2014 for Aries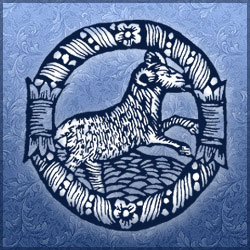 Aries on October 2014 12th Jupiter will run through your house of children. You will be so in love with all the children in your life. Take a spontaneous trip with your family. Stay somewhere fun and exciting. Leisure time activities on your trip are required. While you are on your trip you will be contacted by a long lost friend.
Your house of relationships will be the setting for many Libran planets. They want you to settle your arguments with a love. The longer your carry on with arguments and disputes the harder it will be to get back together. Make it quick! This is your soulmate.
Around the 8th of October money matters and business partnerships will get very heated. Pluto will move into a square with Venus and they begin to argue. Remember being angry won't solve anything. Call in a counselor or mediator if you need.
Your house of relationships will square off on October 8th. Pluto and Venus are influencing you and your love. This will be a difficult day but you can get through it. Stop feeling manipulated, used or controlled. It is all in your mind. Stay calm.
Perfect or near perfect days for you in October 2014 Aries include the 5th and the 13th. On these days you will discover everything goes along well and on schedule. On the 14th and 15th pay is good and work is getting done to your specifications. On the 26th a love takes you to a concert and you renew your love. On the 27th the days are particularly warm and awesome for October. On the 28th you finish your tasks for October 2014 early. You may find a bonus in November, but at least your have the satisfaction of being the first to be finished.
Unlucky days for you in October 2014 include the 3rd and 4th. These days you will need to stay alert for gossip and evil speaking. Avoid the water cooler at all costs. On the 10th you feel flu symptoms. You just don't need to take any days off sick! On the 11th it is definitely the flu. You get a shot from the doctor and hopefully you will not lose too much time off work. On the 16th you are working through issues at home. Your children and love are not cooperating and it does make for a difficult day. On the 17th things are lightening up inside your home but the weather outside is blustery. The 23rd is a fun day to plan for a Halloween party, but you have to cancel in favor of doing something else. Sigh.
Horoscope for October 2014 for each zodiac sign
Horoscope for October 2014
Horoscope for October 2014 for Aries