Horoscope for October 2014 for Gemini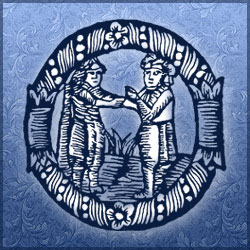 Gemini you love change and you can adapt well to changes. Venus and the Sun take turns moving through Uranus on the 7th and 11th of October 2014 and bring many changes. You are very equiped to go with the flow. Unfortunately these changes will prove to be difficult in your relationships and you might lose a friend. This will determine if your love is really your true soul mate.
As the Sun and Venus move in your house of love they will wink and flirt with Libra. On October 10th Mercury will also enter Libra and cause difficulties. If you are in a new relationship you may find that it is difficult to keep your new love happy. There will be difficulties.
Business partners Gemini are all confused about what is going on. They need to have a financial sit-down and talk about what is happening. Many details have been missed and at this time they want to hire a neutral party to help with negotiations and financial planning.
The Universe is setting up to have debates and intellectual discussions with your peers. Around the 15th of October 2014 these discussions will end up full of frolic and laughter. You and your partners will remain awesome friends and issues will be ironed out.
Look for the 5th of October 2014 to be a red letter day. Everything goes well and your luck holds until the 13th. On the 13th you may feel a chill in the air that wasn't' there before. Don't be afraid or dismayed, this is really a good sign. On the 14th of October 2014 you finish one very lengthy project and you can take off the 15th and start winterizing your home. On the 25th of October 2014 get ready for Halloween parties and fun time. The 27th and 28th are conference days. You are one of speakers and you will handle your audience with flair and charisma.
Unlucky days for you in October 2014 Gemini include the 4th. Everything seems to break down on this day and the copy machine at work will not cooperate. On the 6th and 7th you will determine your cube mate is a dork and you can't stay in this cube any longer. This is such a challenging situation! On the 11th you forget your lunch and have to eat an old granola bar that is in your desk. The 26th of October 2014 finds you waking up with a stuffy head and the beginnings of a full-blown cold. Maybe stay home in bed.
Horoscope for October 2014 for each zodiac sign
Horoscope for October 2014
Horoscope for October 2014 for Gemini