Horoscope for February 2013 for Virgo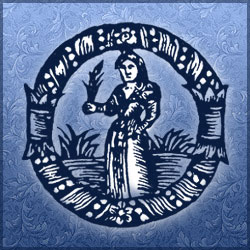 Virgo evens though this it is very hard; you need to sit still when it comes to family events in February. Let others make plans and only speak if you are asked. Things will work out for the best. You may have a friend seek you out for advice later in February and you need to not be judgmental.
You have a lighter side that people don't often see. There is a knack for details in our soul and your mind is packed full of information that you would love to share. Your practical know-how comes from reading, listening and researching. You will find that all these traits will be needed in February as you discuss the future, the past and the present with friends and family.
Remember that people are just as important as actions and you need to network to cultivate those who fill help you in your ambitions. Don't take everyone at face value in February since some of them will promise the world and they just can't deliver.
Your career may change in February since you are subject to continual change. Create your own structure and prioritize your goals and responsibilities. You are highly conservative so money is not an issue, and you may need to find a new career that will keep you closer to home. All in all, Virgo, February is a great month for you!
The full Moon on the 25th of February is in your sign and marks the halfway point in our solar year. This is a great reason to plan a party to celebrate everything you have done to date. You will be highly energized for personal relationships and take your friends on a trip with you.
As Mars advances into Pisces on the 1st your will delight in passionate moments with our love, but you will also have conflicts and disagreements. Avoid those disagreements if you can and do be open to compromise.
This a wonderful month since on the 10th of February and the New moon in Aquarius will help make your popularity high with your coworkers. From the 1st to the 24th of February you will be able to encourage teamwork and you will be highly cooperative. Do watch out for the second week of this month of February; it will present challenges.
Mercury is your ruling plane and when Mercury retrogrades in Pisces on the 23rd you may have a great difficulty in a relationship. You will feel frustrated at times when your personal plan stop altogether. Clarify your thoughts and make sure that you prevent misunderstandings. This is especially important with family members.
Watch for good things to happen on the 1st, 2nd, 3rd and 8th plus the 12th 15th, 21st and 22nd. Keep your eyes open on the 4th thought the 9thth as well as the 11th and 13th. The 27th will be particularly difficult and you need to be aware of what is going on around you.
Horoscope for February 2013 for each zodiac sign
Horoscope for February 2013
Horoscope for February 2013 for Virgo